Send message to page on facebook - FPlus
Send message to page on facebook - FPlus
SEND MESSAGE TO PAGE – FPLUS
FPlus help you send message to page you want. You can find page by keyword and enter contents of message.
FPlus > Message > Send message
Step 1: Find page want send message.
Enter keyword of page.
Click to find page.
Select page want send message in list page found.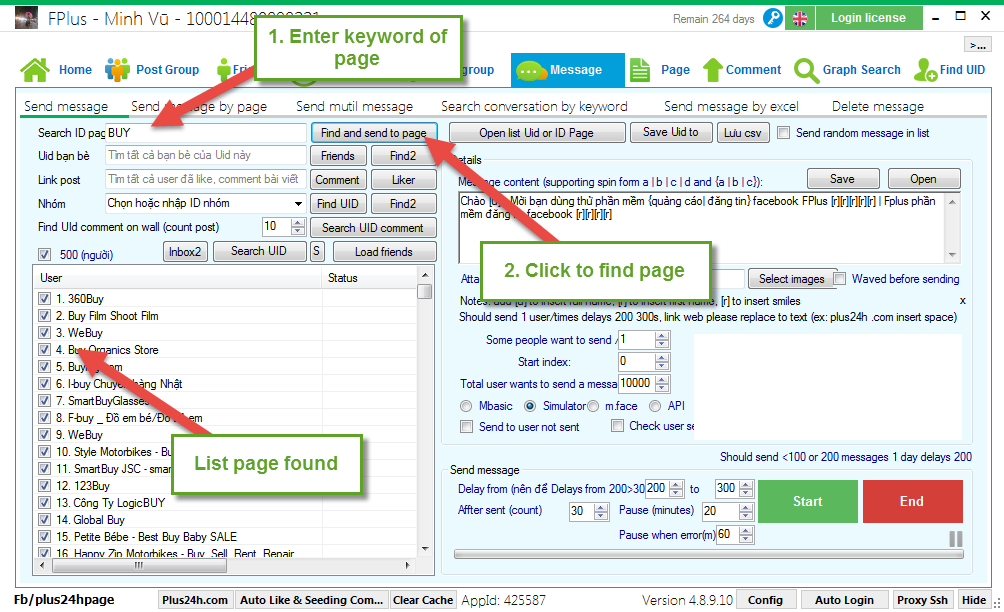 Step 2: Enter details.
Enter contents of message.
Click to select images send to page.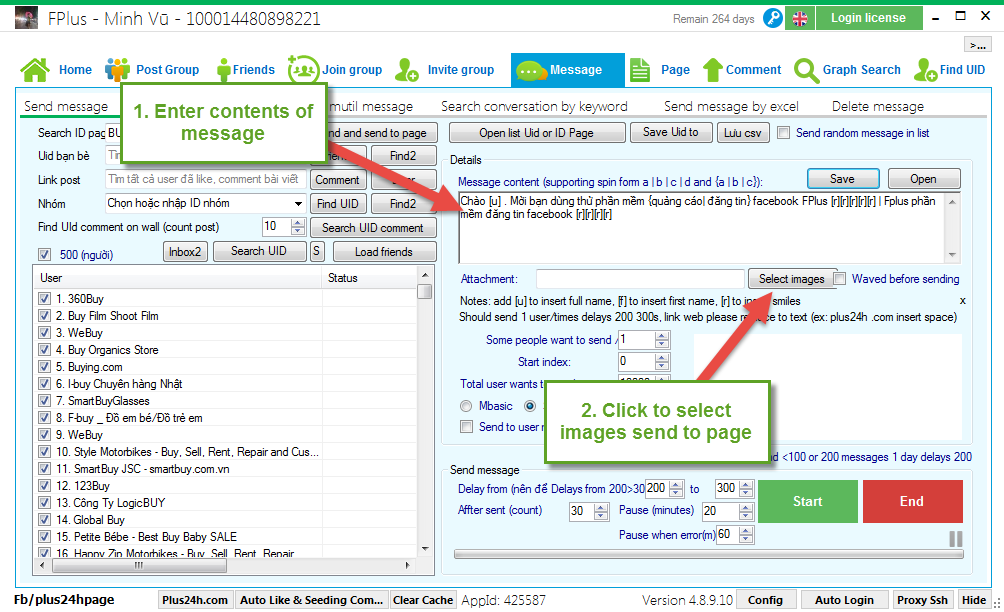 Click to save message.
Click to open list message saved.
Select some people want to send.
Total user wants to send a message.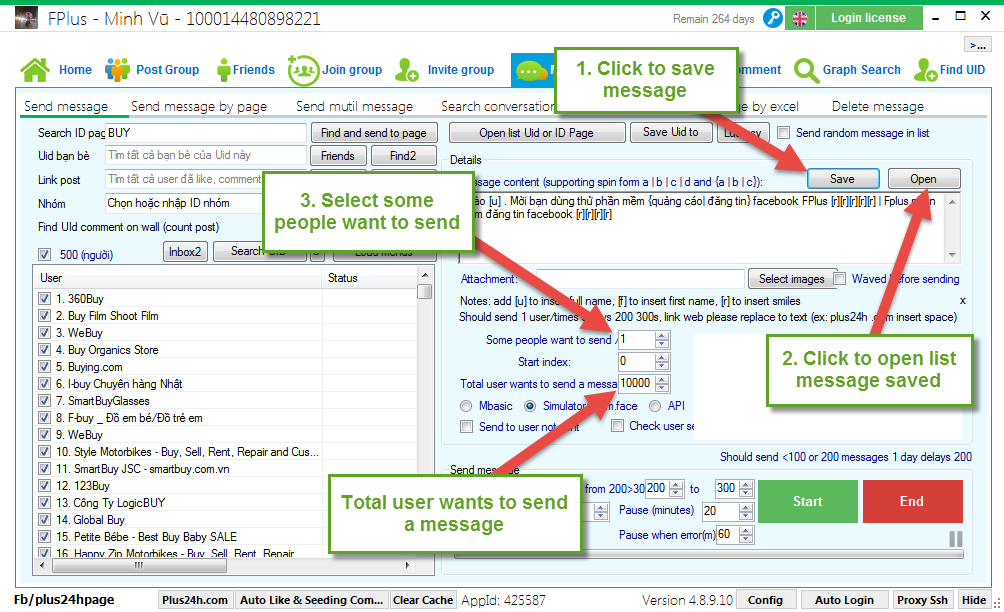 Step 3: Setting time and click "Start".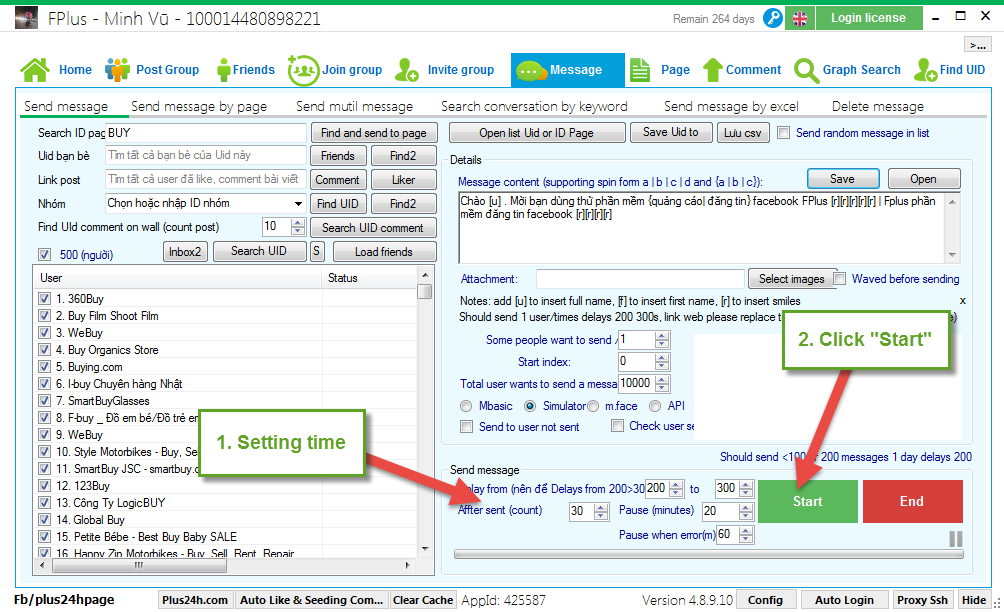 ---