Comment group on facebook - FPlus Token & Cookie
Comment group on facebook - FPlus Token & Cookie
COMMENT GROUP – FPLUS
You can comment in group facebook with mutiple account by comment group – FPlus Token & Cookie.
FPlus > FPlus Token & Cookie > Comment group
Step 1: Add account.
Enter list of tokens.
Click "Add".
Step 2: Enter informations.
Tick to like posts and select like reactions.
Tick to comment posts and enter contents of comment.
Click to select photo to comment.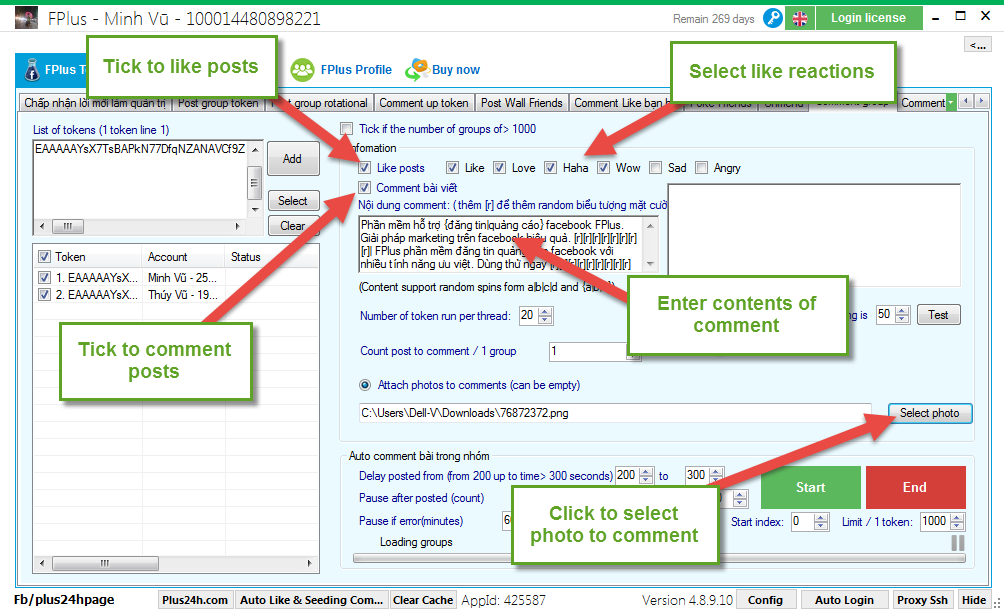 Step 3: Setting comment group.
Tick if the number of group of >100.
Select number of token run per thread.
Select count post to comment / 1 group.
Tick to repleat when completed.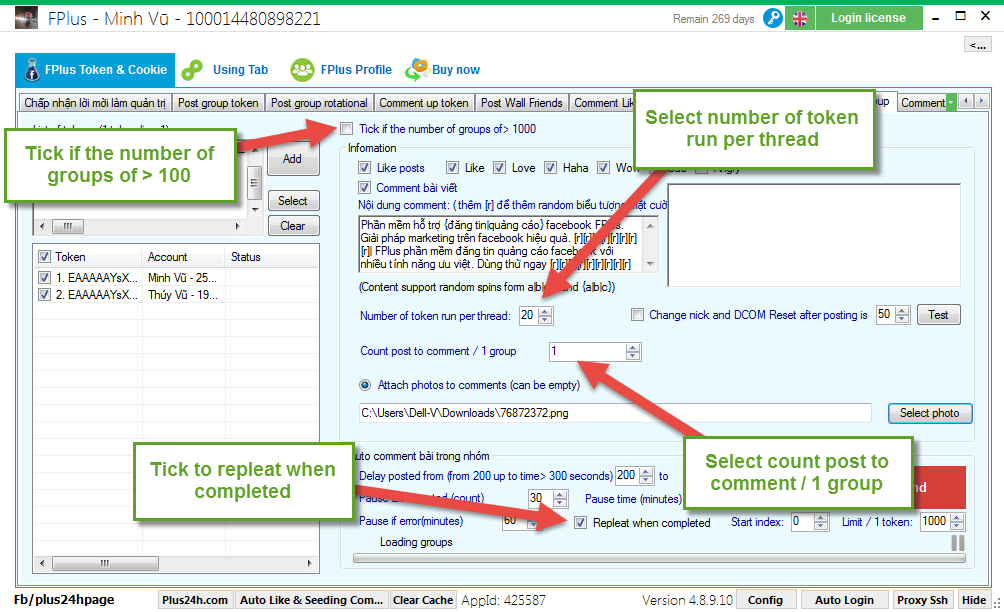 Step 4: Setting time and click "Start".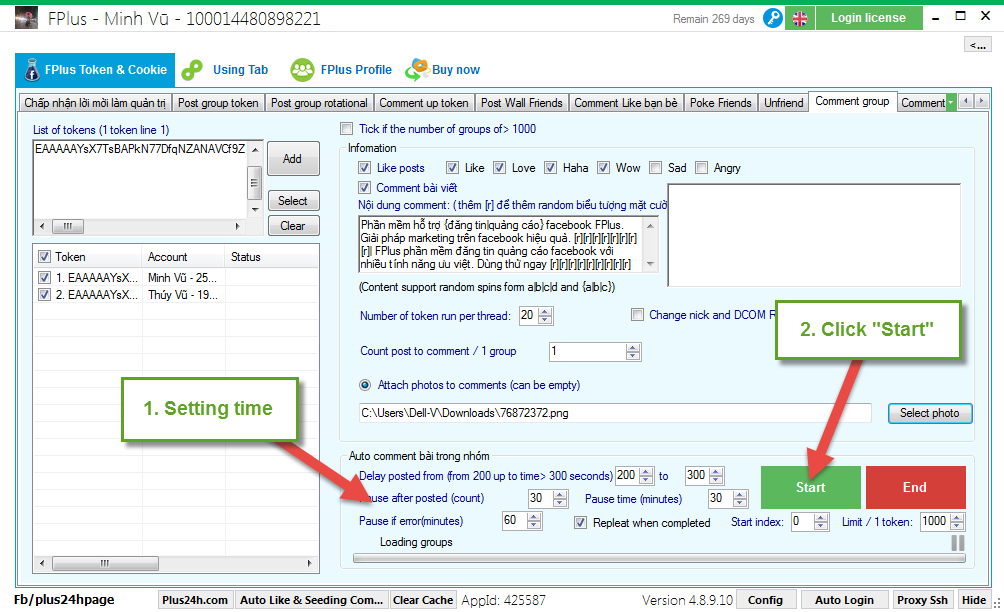 ---