Delete message on facebook - FPlus
Delete message on facebook - FPlus
DELETE MESSAGE – FPLUS
FPlus > Message > Delete message
Step 1: Load list UID, list friends on facebook.
Click "Search UID" or "Load friends"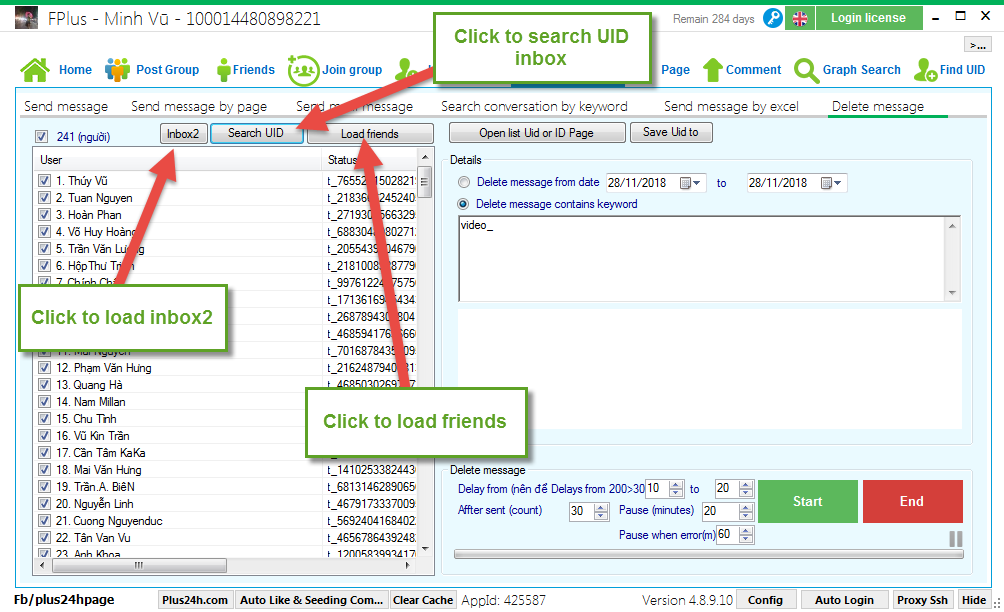 Open list UID or ID Page from file.
Save UID to file.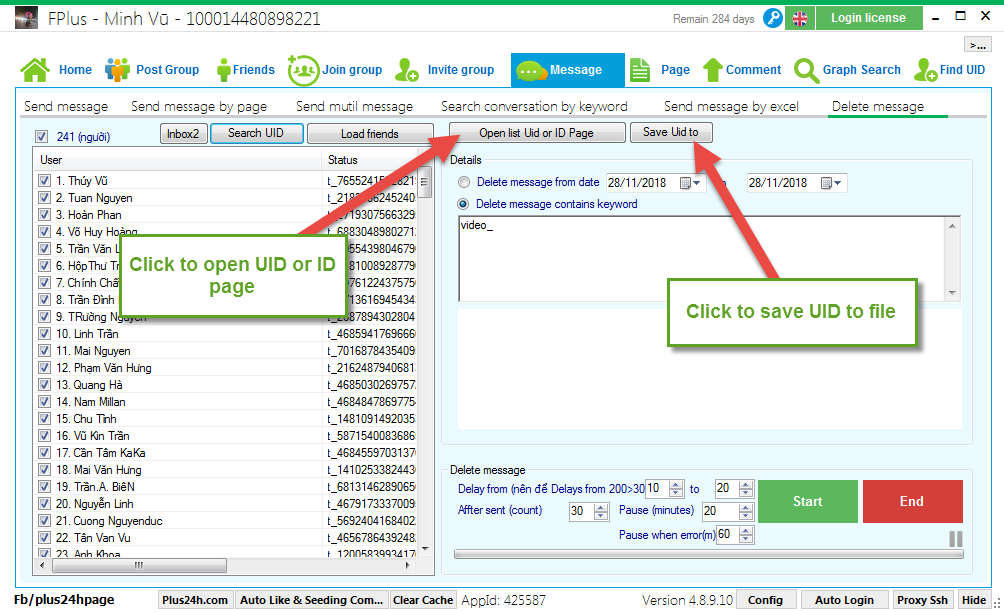 Step 2: Setting delete message.
Delete message from date: select date
Delete message contains keyword: enter keyword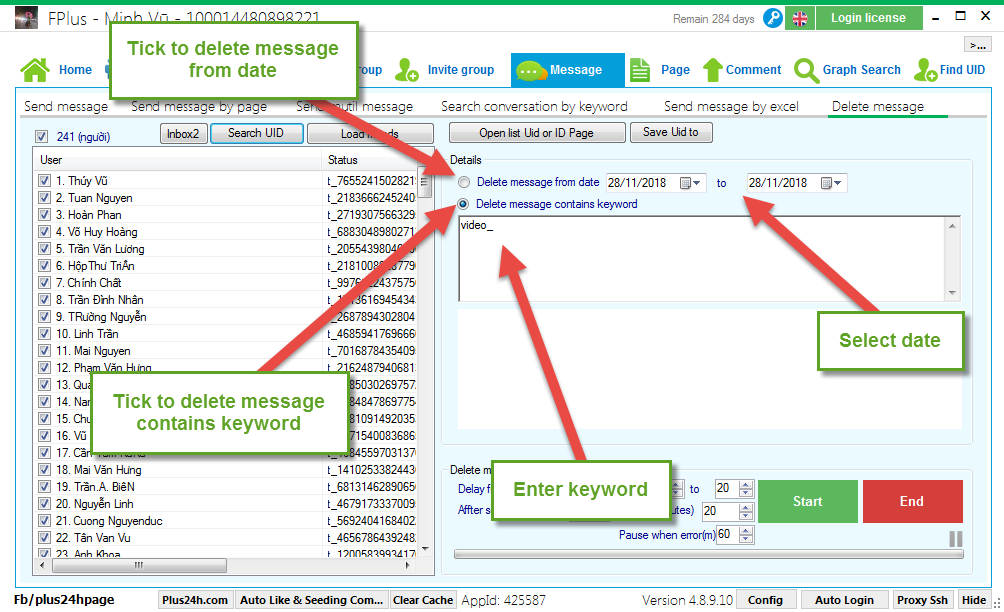 Step 3: Setting time delays and click "Start".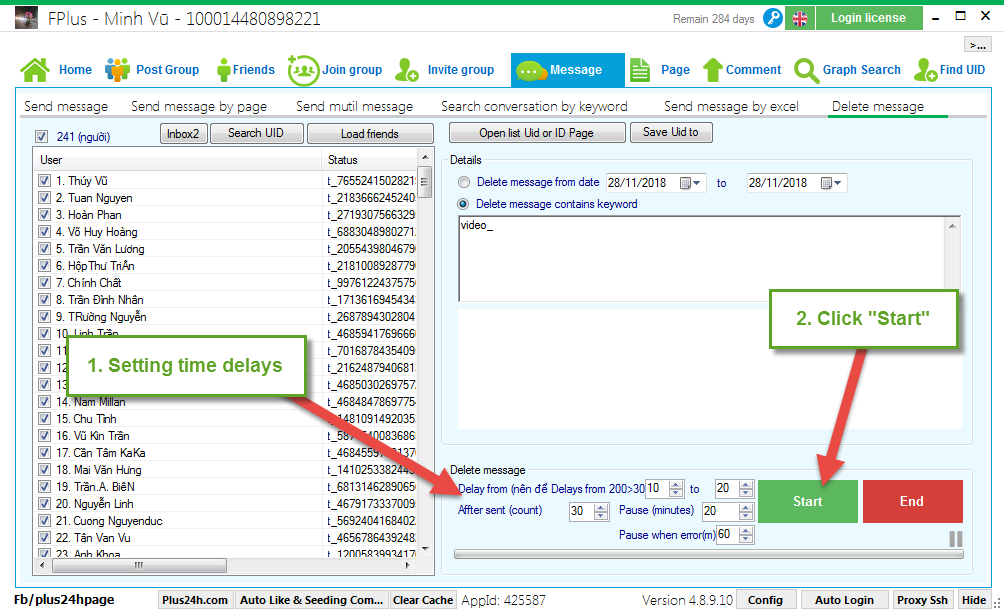 ---