Comment like friend on facebook - FPlus Token & Cookie
Comment like friend on facebook - FPlus Token & Cookie
COMMENT LIKE FRIEND – FPLUS
FPlus help you comment like posts friend on facebook. You can use mutiple account with comment like friend to comment, like posts friend.
FPlus > FPlus Token & Cookie > Comment like friend
Step 1: Add account.
Enter list token.
Click "Add".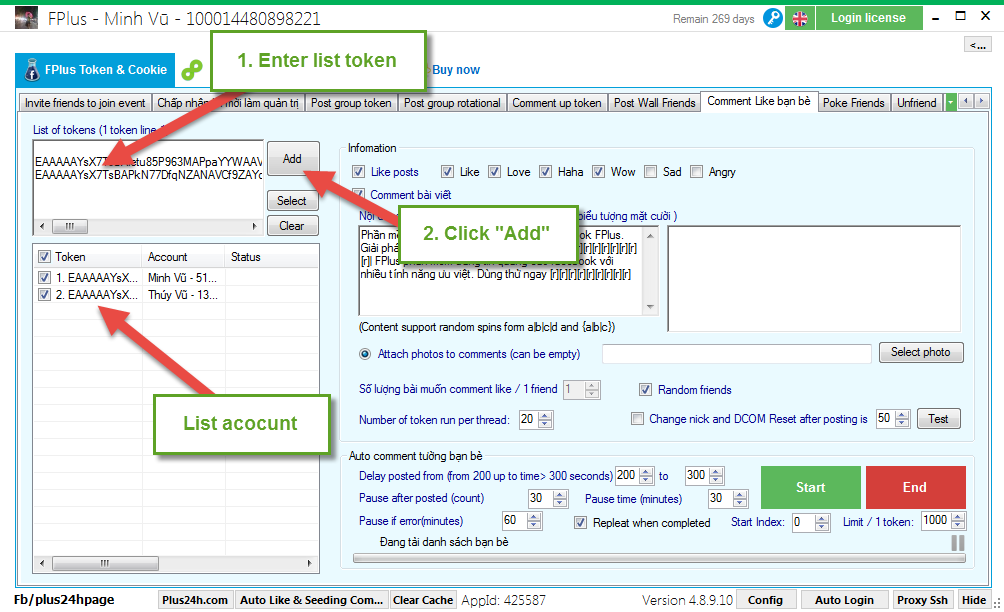 Step 2: Enter information and setting comment like friend.
Tick to like post and select like reaction posts.
Tick to comment post and enter contents of comment.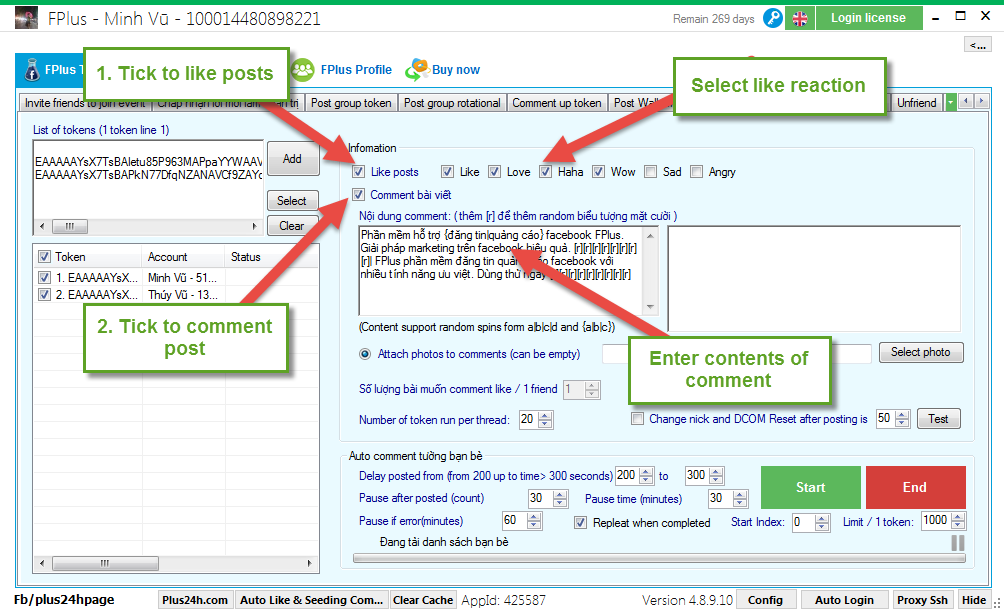 Click to select photo to comment post friend.
Select number of token run per thread.
Tick to comment like random friend.
Tick to repleat when completed.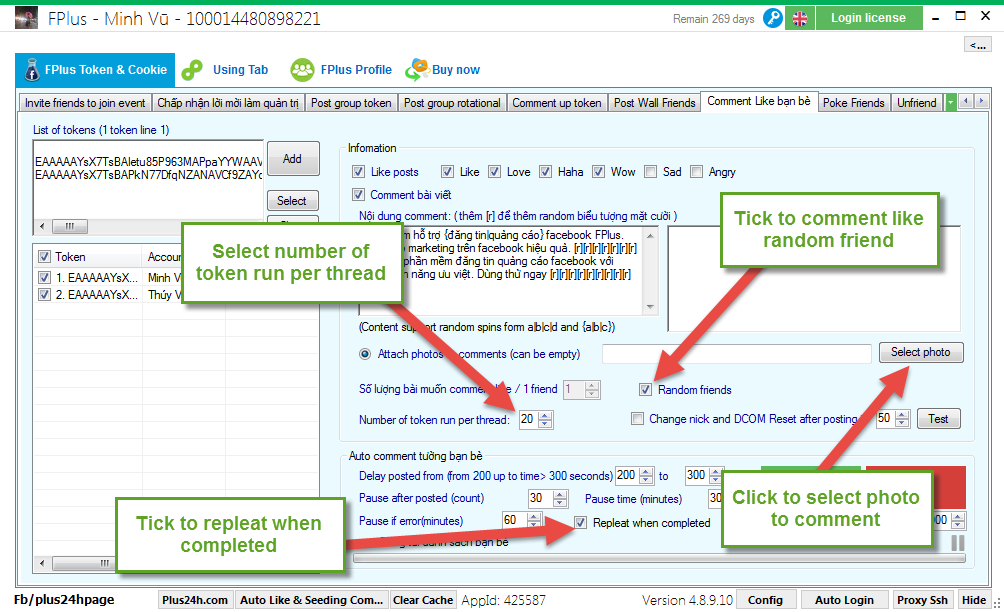 Step 3: Setting time and click "Start".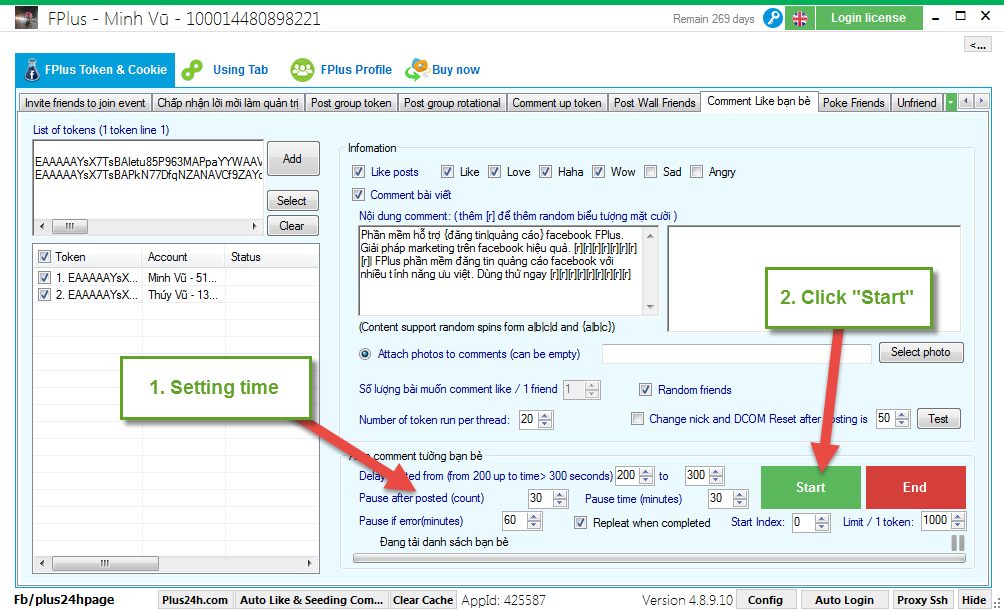 ---