Comment up using tab facebook - FPlus
Comment up using tab facebook - FPlus
COMMENT UP USING TAB – FPLUS
FPlus help you comment up post on facebook by using tab. You can open many new tab and use mutiple account.
FPlus > Using tab > Comment up
Step 1: Login account.
Enter cookie.
Enter user|pass.
Enter user|pass|cookie|token.
Or enter user – pass.
Click "Add".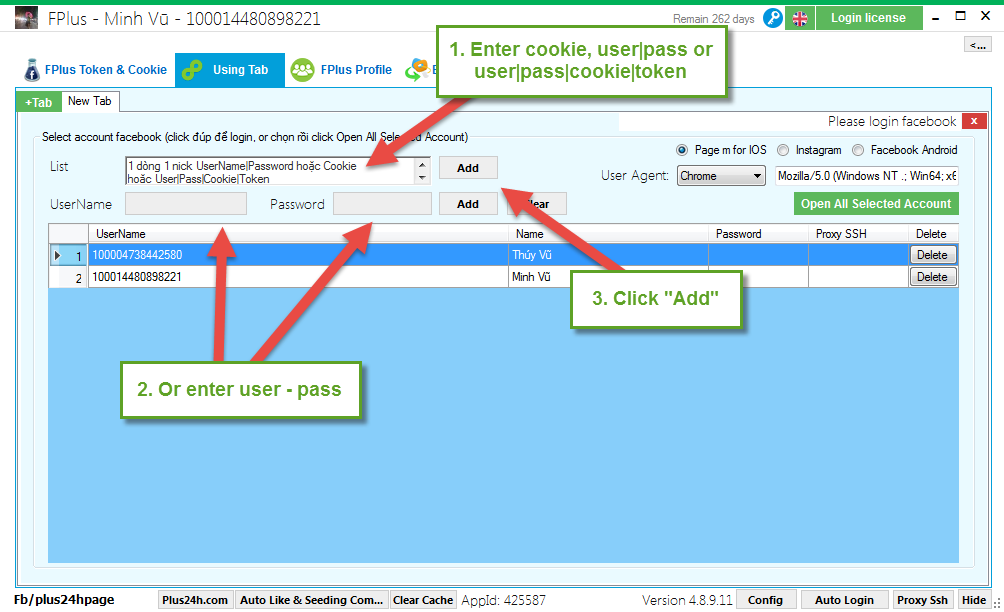 Click "Tab" to open new tab.
Click account to login using tab.
Step 2: Load list post on facebook.
Click to reload all posts in your wall facebook.
Click to save list posts.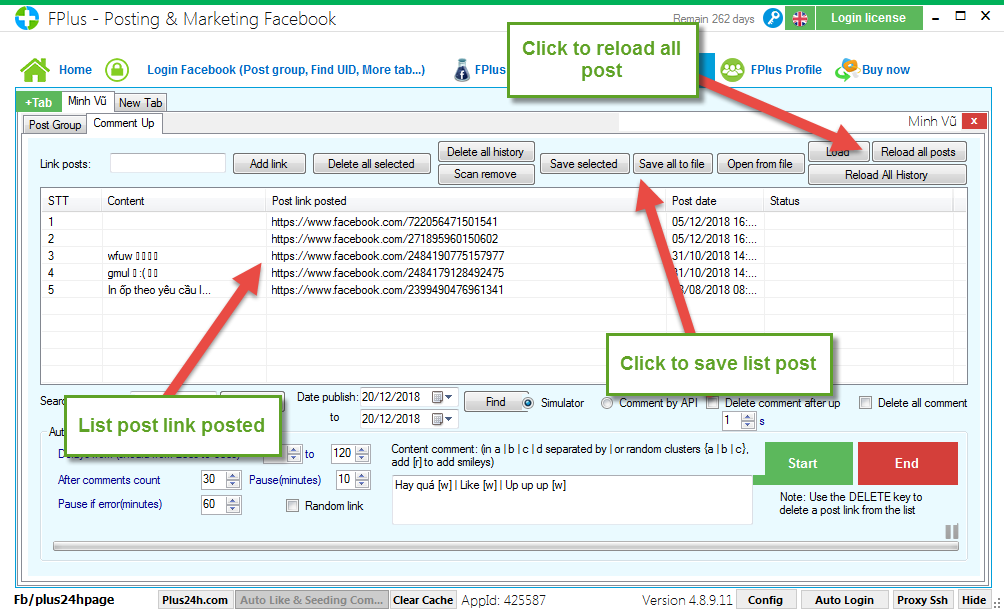 Click to open list posts from file.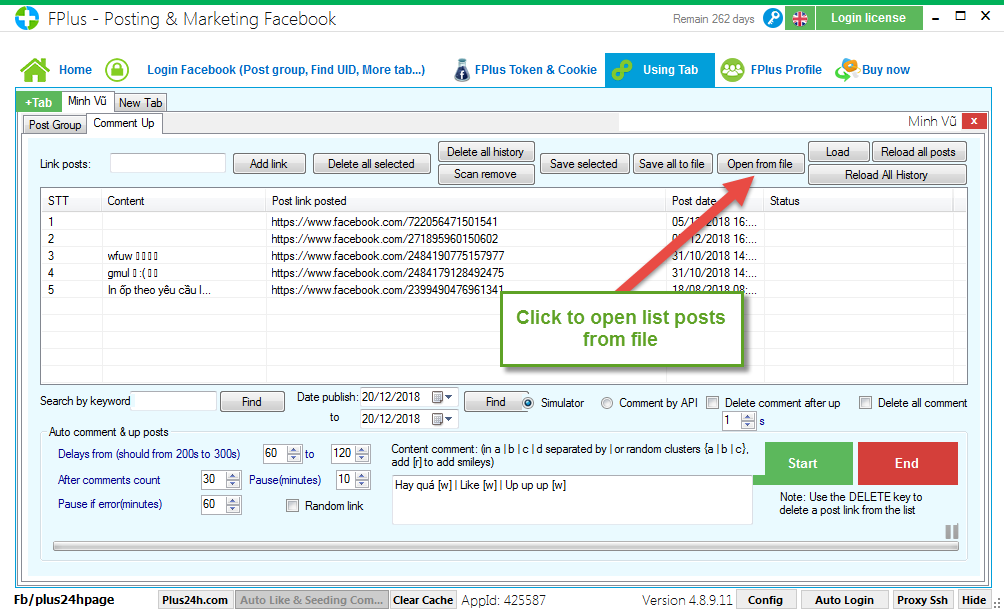 Enter link post.
Click "Add link".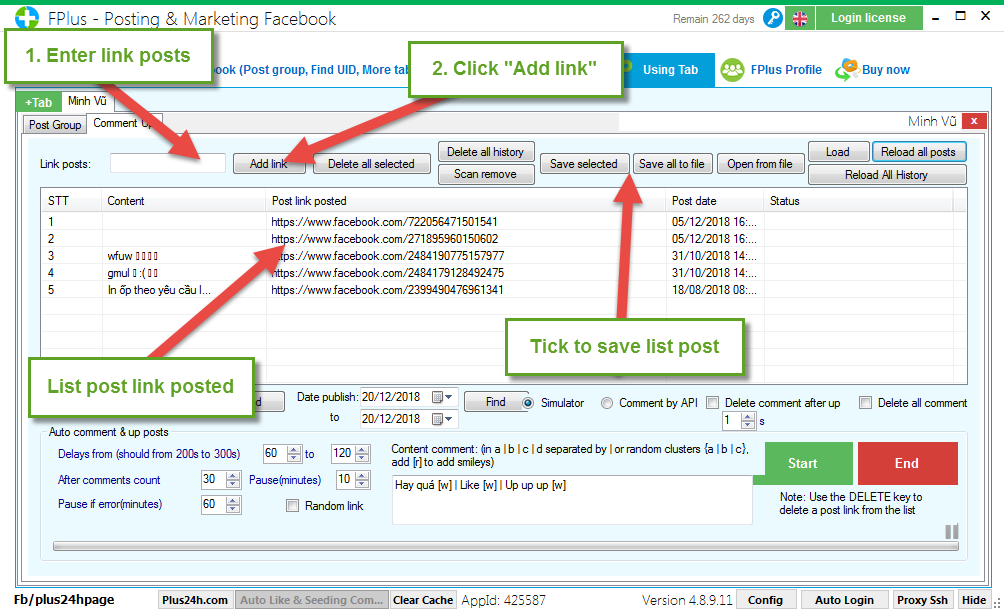 Find posts by keyword and date publish:
Enter keyword and click "Find".
Select date publish post and click "Find".
Delete post:
Select link posts and delete all selected.
Click to delete history.
Tick to scan remove link posts.
Step 3: Auto comment & up posts.
Enter contents of comment.
Select post simulator.
Tick to delete comment after up / delete all comment.
Step 4: Setting time and click "Start".
---