Schedule post on page, group manager on facebook - FPlus
Schedule post on page, group manager on facebook - FPlus
SCHEDULE POST ON PAGE, GROUP MANAGER – FPLUS
FPlus help you schedule post on page, group manager.
FPlus > Page > Schedule post on page, group manager
Step 1: Post detail.
Enter post content.
Selection of post.
Tick to post image or share link website.
Tick to post video (mp4) or status.
Click to select post from page.
Click to save post.
Click to open list post saved.
Step 2: Schedule a list of posts:
Select post in list post saved want schedule:
Select date run for post.
Click "Add to bottom list".
Step 3: Select or group to schedule
Reload your page, your group.
Select page, group to schedule.
Step 4: Tick to schedule repeat, select time repeat.
(If you don't tick to scheduler repeat, FPlus only scheduler in1 day)
Step 5: Setting time delays and click "Start".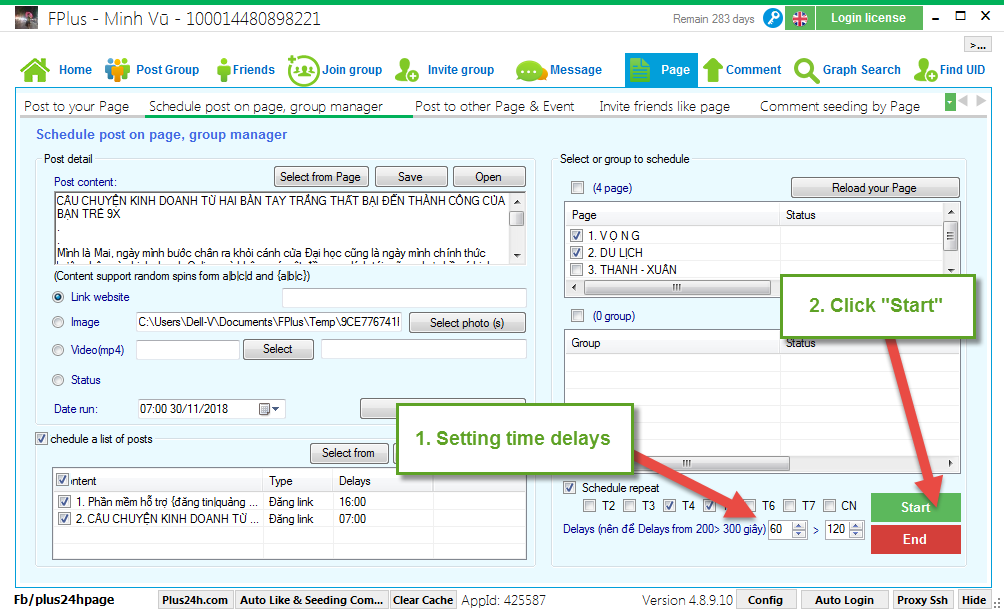 ---