Send mutil message on facebook - FPlus
Send mutil message on facebook - FPlus
SEND MUTIL MESSAGE – FPLUS
FPlus help you send mutil message: send message for page, for UID friend of 1 UID, UID comment post, comment page.
FPlus > Message > Send mutil message
Step 1: Find UID you want to send message.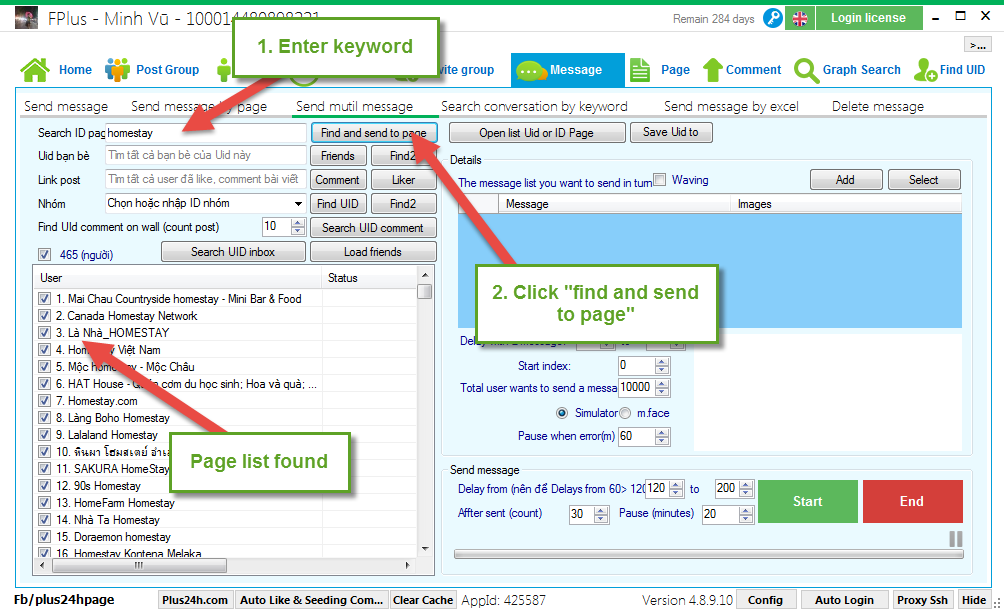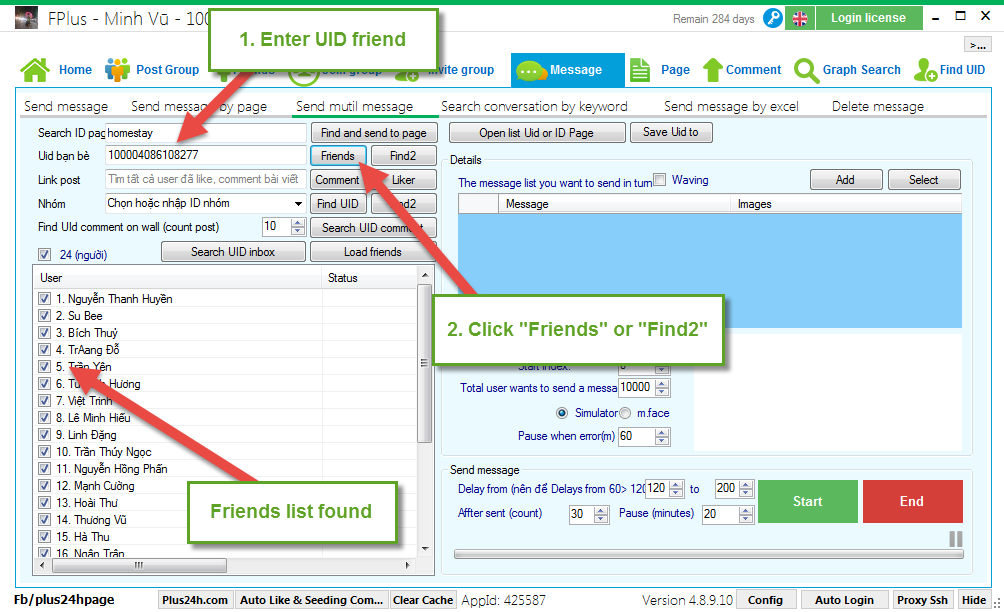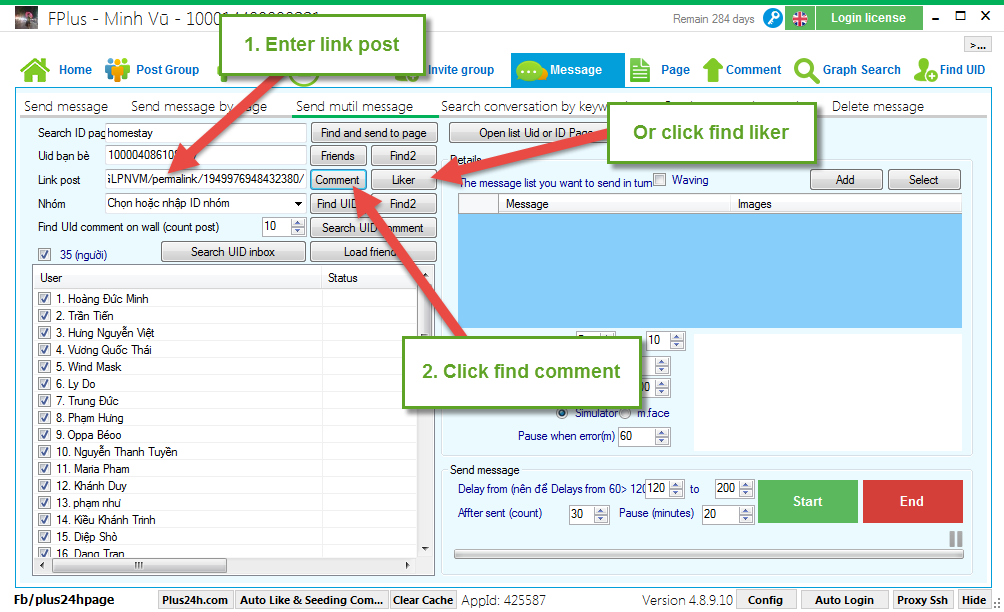 Open list UID or ID Page from file.
Save UID to file.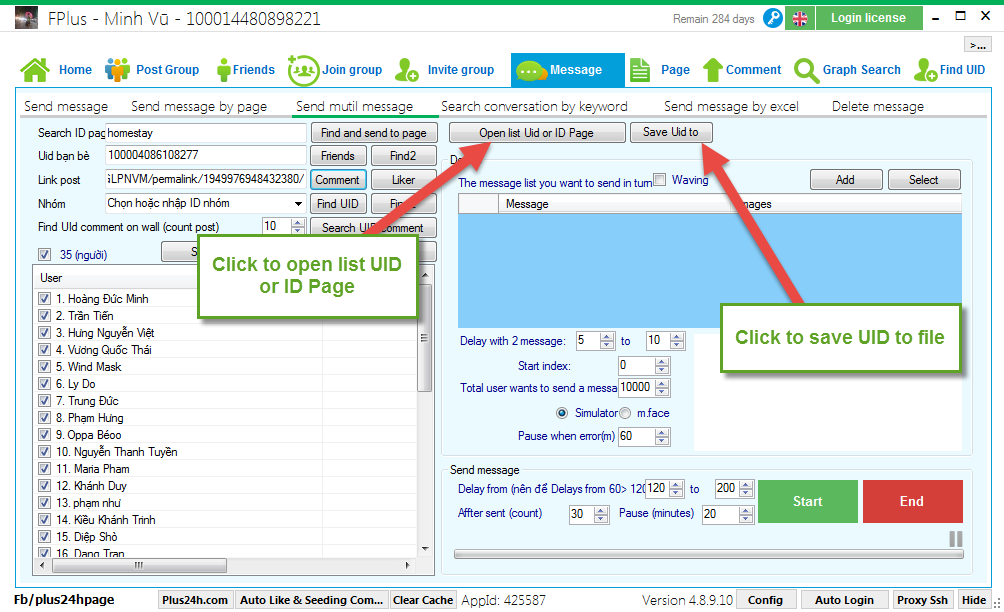 Step 2: Enter details.
Select message you want to send in list message.
Setting time delays with 2 message.
Total user want to send a message.
Start index.
Step 3: Setting time delays and click "Start".
---