Share post in group on facebook - FPlus
Share post in group on facebook - FPlus
SHARE POST IN GROUP ON FACEBOOK – FPLUS
FPlus help you share post in group on facebook. You can scheduler post in group facebook you want.
FPlus > Post groups.
Step 1: Load groups.
Click to load group on facebook or click to open group from file.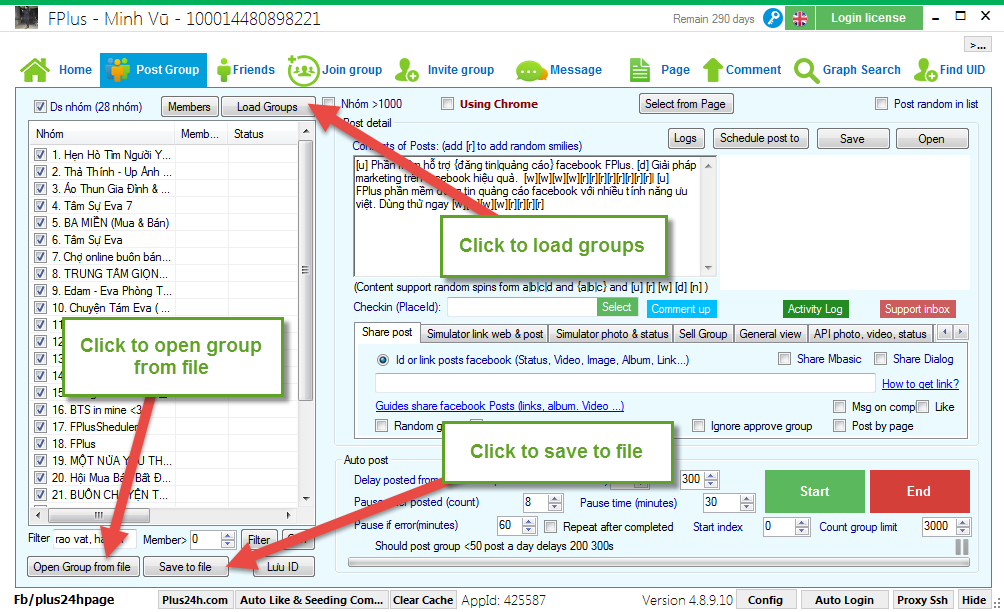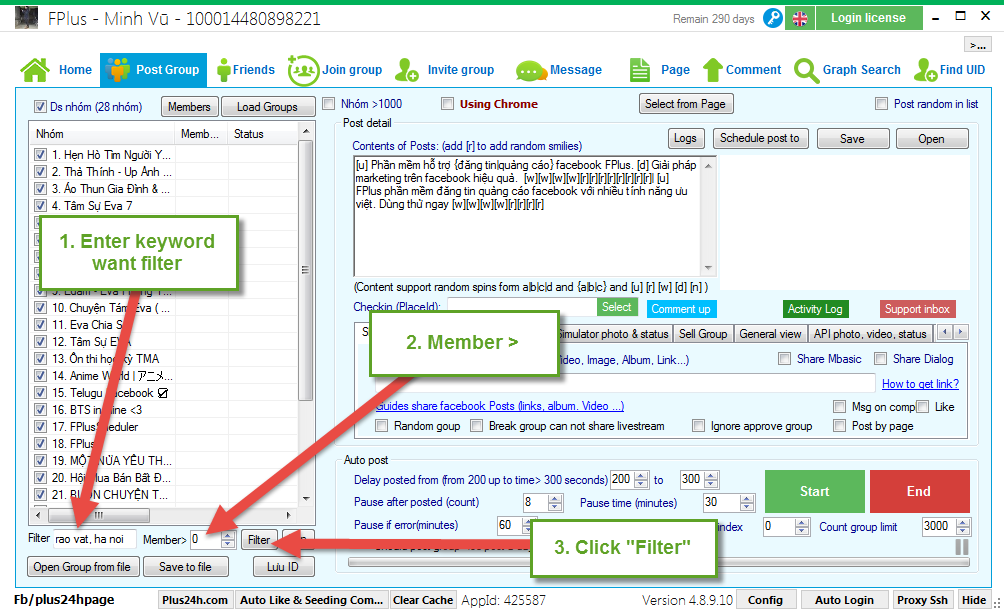 Step 2: Enter contents post and Id, link post facebook want share facebook.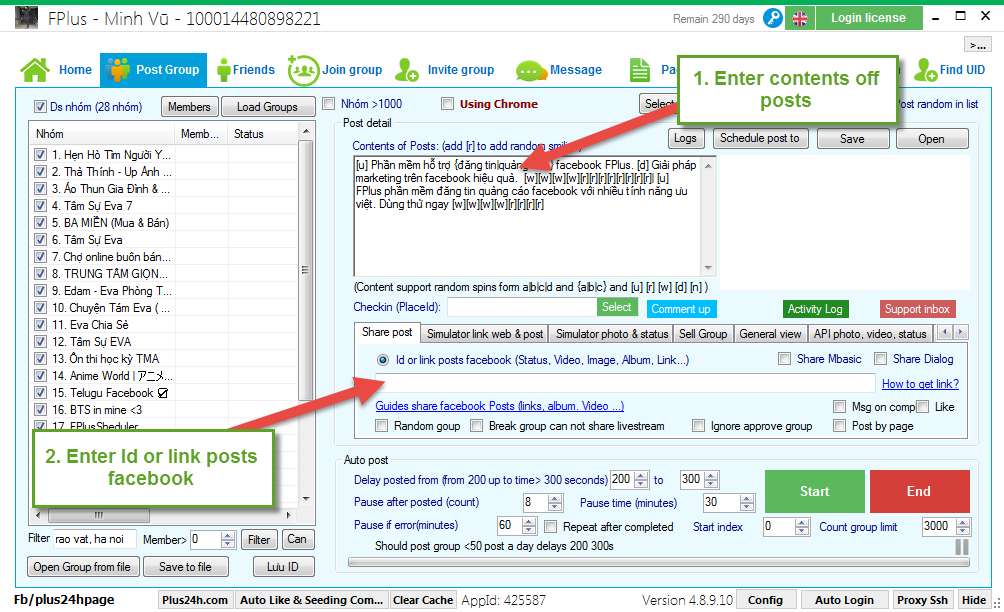 Save post want share in group facebook.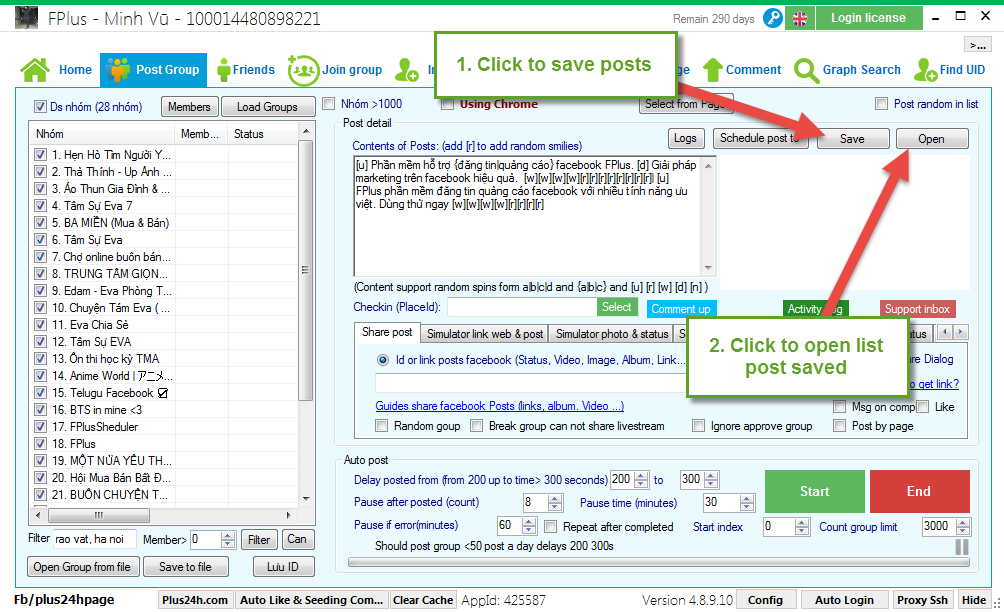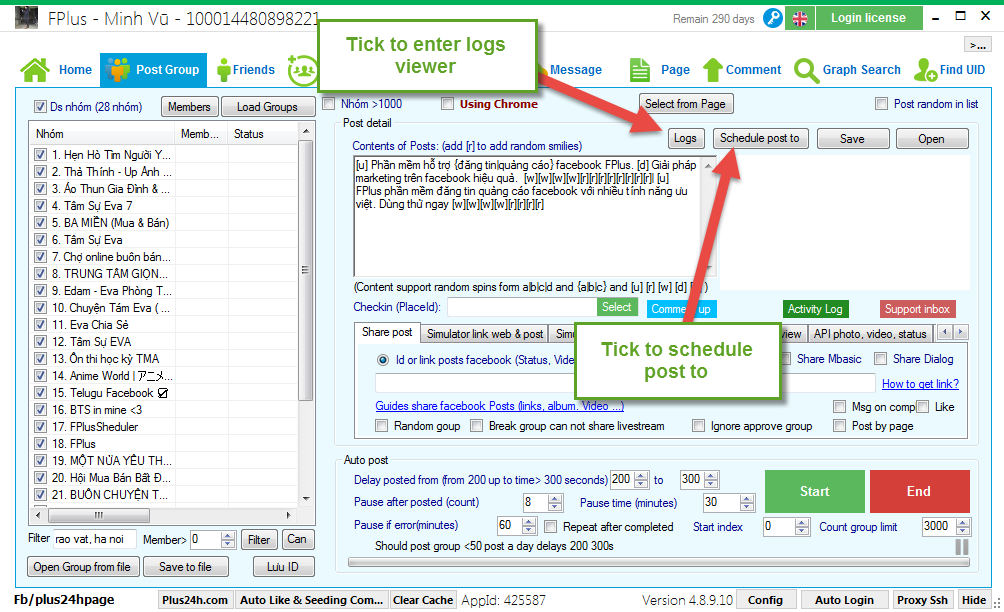 Step 3: Setup share post in group facebook.
Step 4: Setting time delays and click "Start".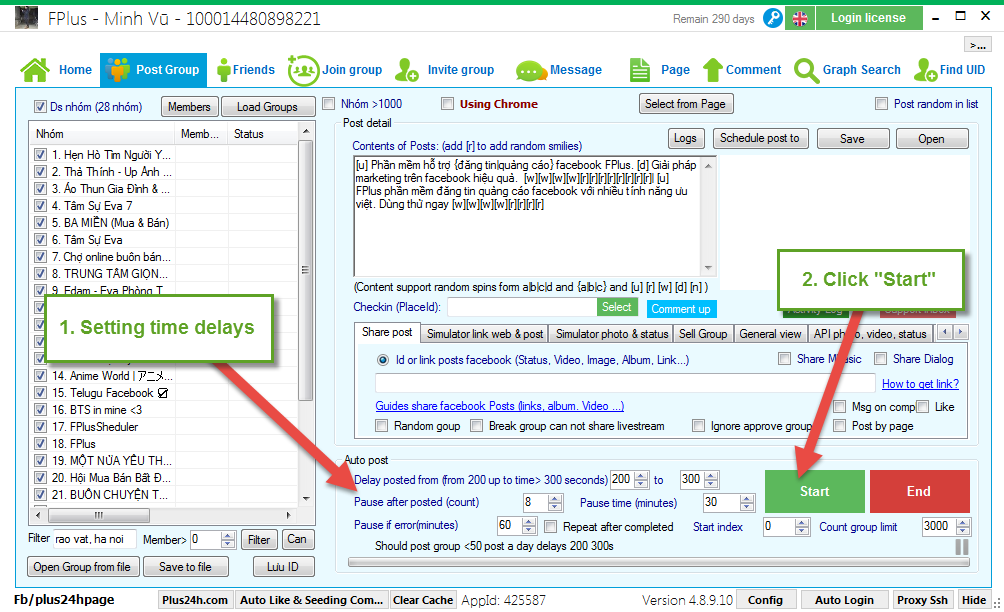 ---