POST WALL AND TAG – FPLUS
FPlus > Friend > Post wall and tag
Step 1: Load list friend on facebook.
Lick "load friends" or " load new friend".
Or click "open list UID from file".
Step 2: Enter contents of posts and selection of post.
Share post facebook.
Post status.
Post image.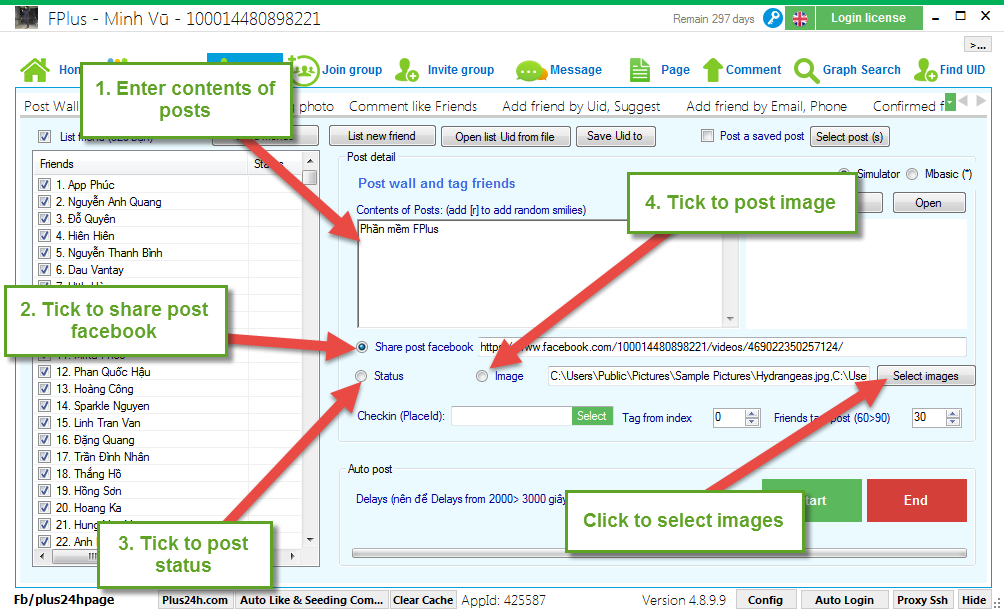 Save post and open list post saved. Tick to post a saved posts.
Setup post wall and tag friend
Chekin for post:
Step 3: Setting time delays and click "Start".
---