Change Info - FPlusScheduler
FPlusScheduler Documentation
Change Info - FPlusScheduler
CHANGE INFO – FPLUSSCHEDULER
FPlusScheduler help you change info: name, avatar and infomations (password, university, place…)
FPlusScheduler > Change info
Step 1: Enter list account.
Enter cookie.
Enter user|pass.
Enter user|pass|cookie.
Click "Add".
Step 2: Change Informations.
Tick and enter UID want get info.
Tick to copy post or album (Select numbers of posts).
Or tick and enter name want edit.
Tick to select & up load avatar folder.
Click to select & up load cover folder.
Tick and edit information you want.
Tick to stop when checkpoint.
Tick to edit information using chrome.
Tick to reset DCom & HMA.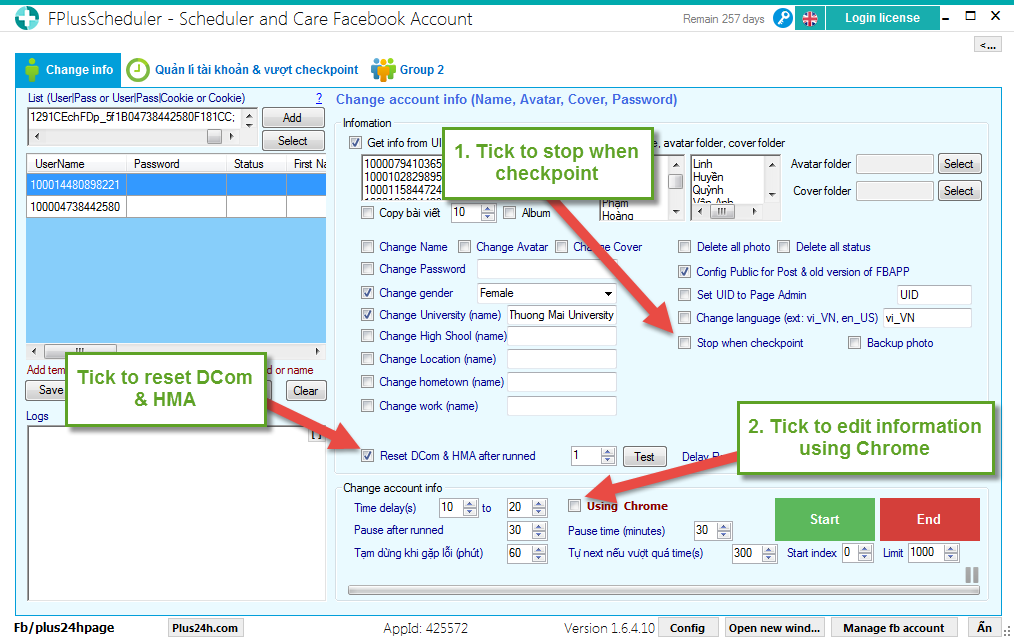 Step 3: Setting time and click "Start".
---