Schedule posts in the wall on facebook - FPlusScheduler
FPlusScheduler Documentation
Schedule posts in the wall on facebook - FPlusScheduler
SCHEDULE POSTS IN THE WALL - FPLUSSCHEDULER
FPlusScheduler help you schedule post in the wall. You can add posts or get post from page Id, Uid.
FPlusScheduler > Interactive RealTime (Love)
Step 1: Add account.
Enter cookie.
Enter token.
Enter user|pass|cookie|token.
Click "Add list account".
Or username – password.
Step 2: Add posts.
Click "Add" to schedule posts.
Click "Add" to add posts.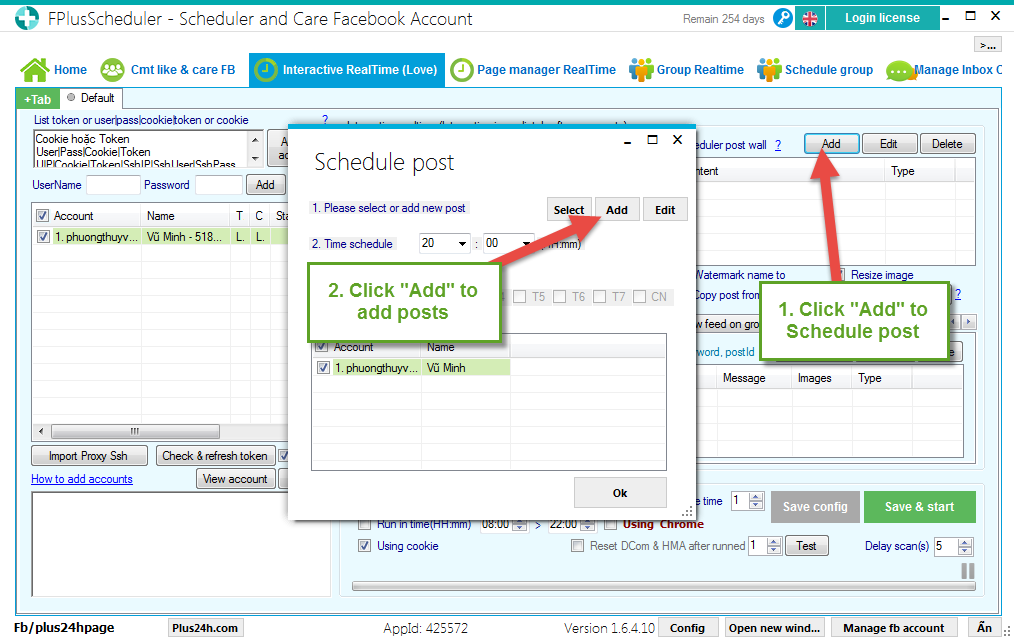 Enter contents of posts.
Selections of posts.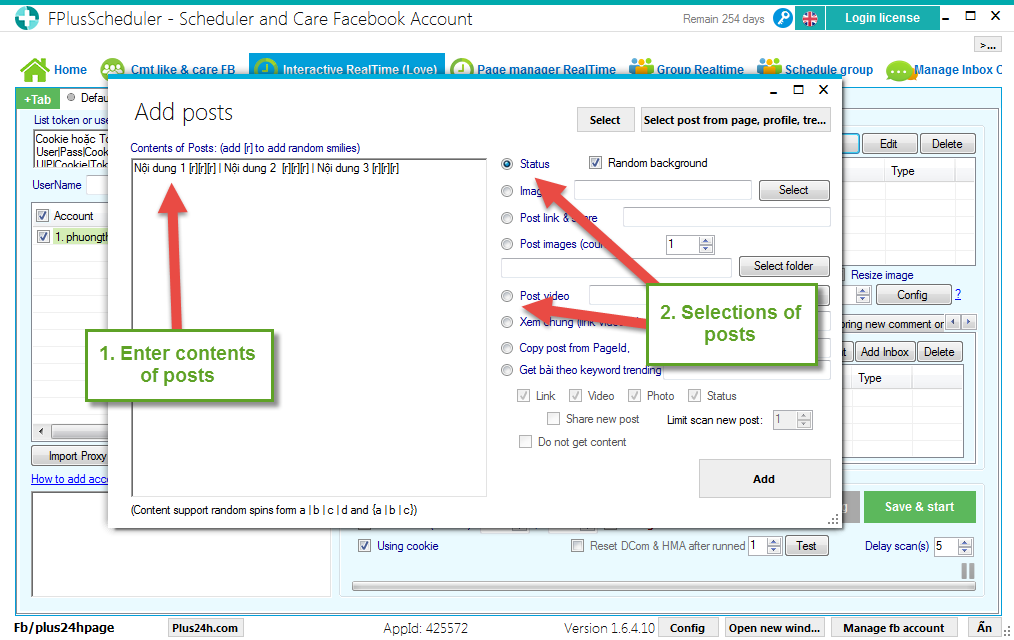 Tick to copy post from PageId. Enter Page Id.
Tick to get post by keyword trending. Enter keyword trending.
Select type of posts.
Click "Add".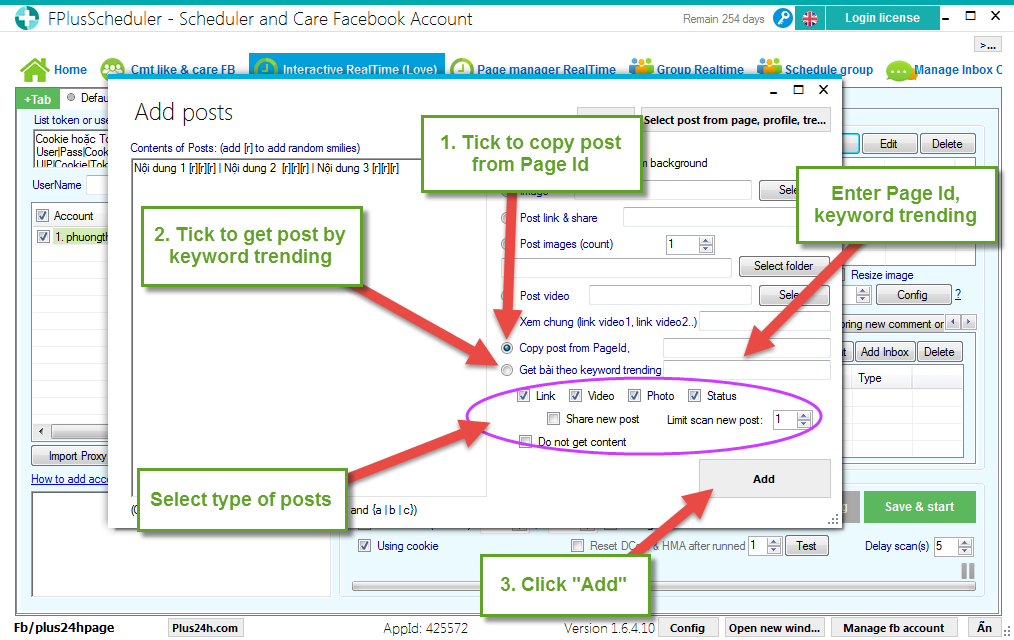 Step 3: Schedule post and click "Save & start".
Click to select post.
Setup time schedule post.
Tick to post 1 time.
Tick to post repeat. Select time post repeat posts.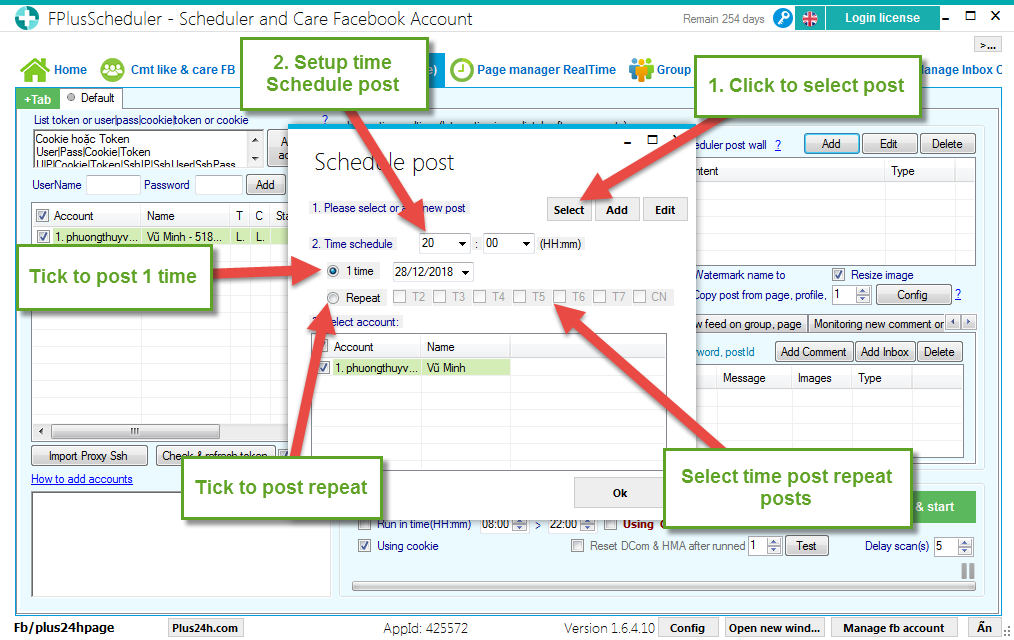 Select account.
Click "OK".
Click "Save & start".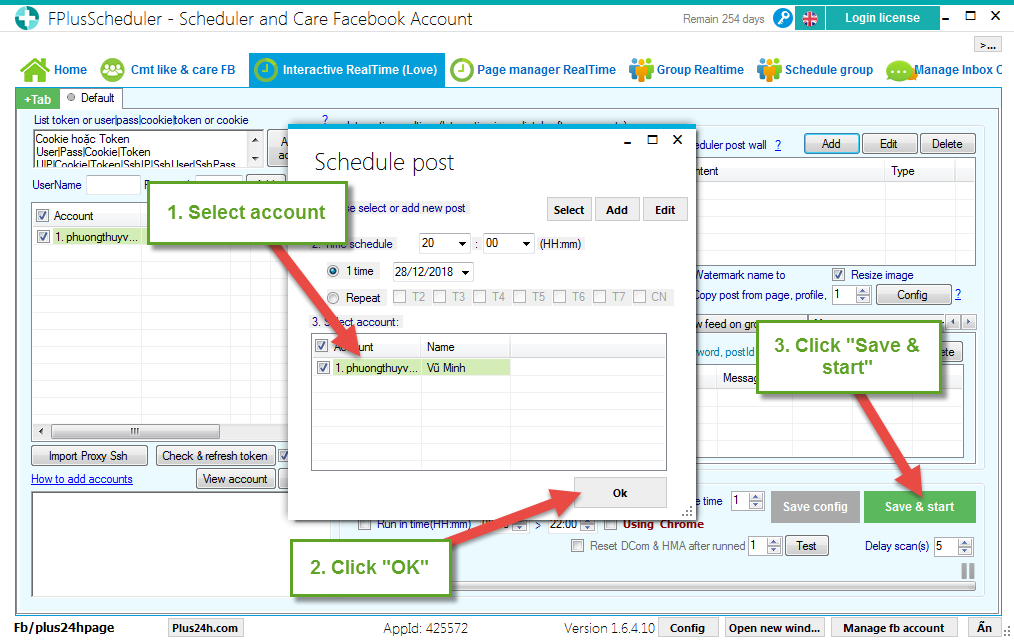 ---