Post wall & tag cookie facebook - FPlus Token & Cookie
Post wall & tag cookie facebook - FPlus Token & Cookie
POST WALL & TAG COOKIE – FPLUS TOKEN & COOKIE
FPlus help you post status, photo on facebook and tag friend in post with multiple account.
FPlus > FPlus Token & Cookie > Post wall & tag cookie
Step 1: Add account.
Enter cookie.
Enter user|pass.
Enter user|pass|cookie|token.
Click "Add".
Step 2: Enter contents of posts.
Enter contents of post.
Click to save post.
Click to open list post saved.
Step 3: Setting tag friend.
Tick and select numbers tag friend,
Tick to tag random friends.
Click to select checkin (PlaceId).
Step 4: Selections of posts.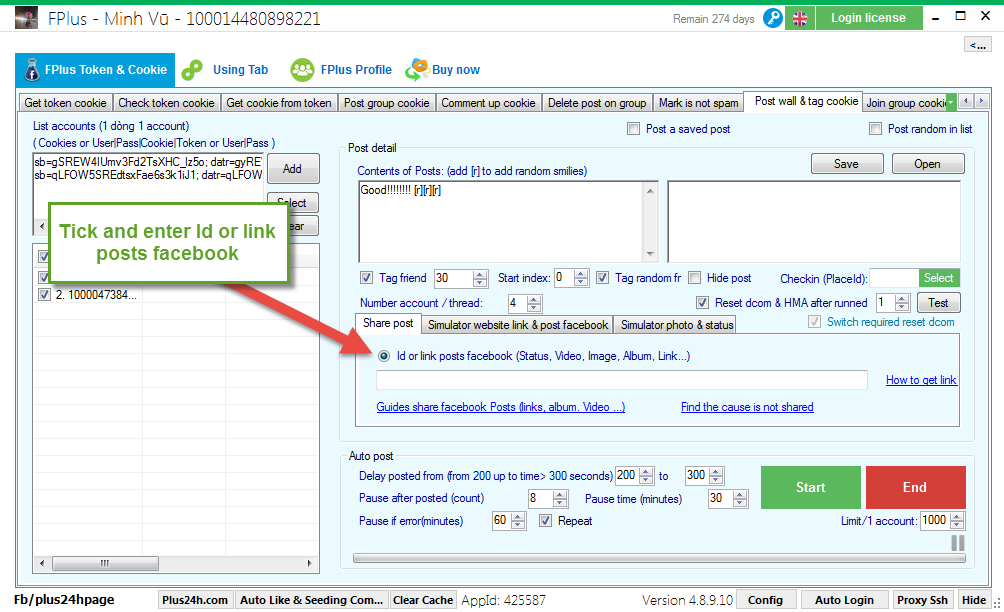 Simulator website link & post facebook: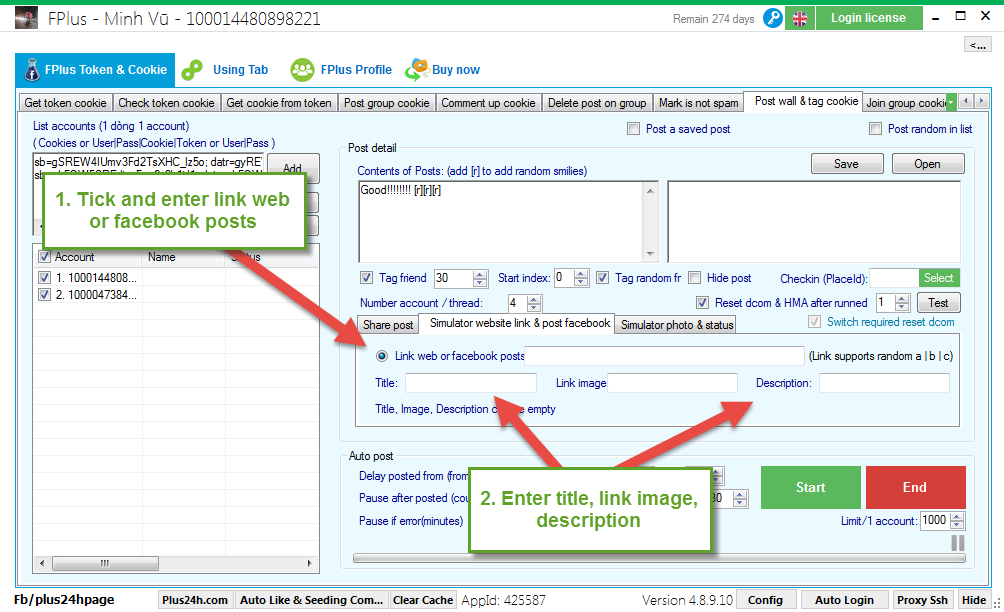 Simulator photo & status: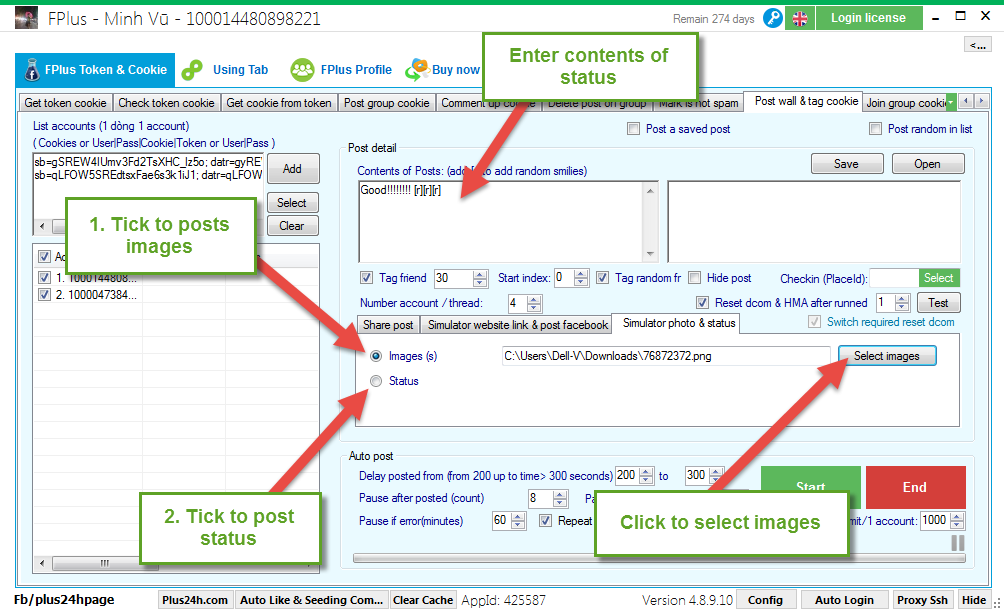 Step 5: Setting post wall & tag cookie.
Tick to post a saved post.
Tick to post random in list.
Select number account / thread.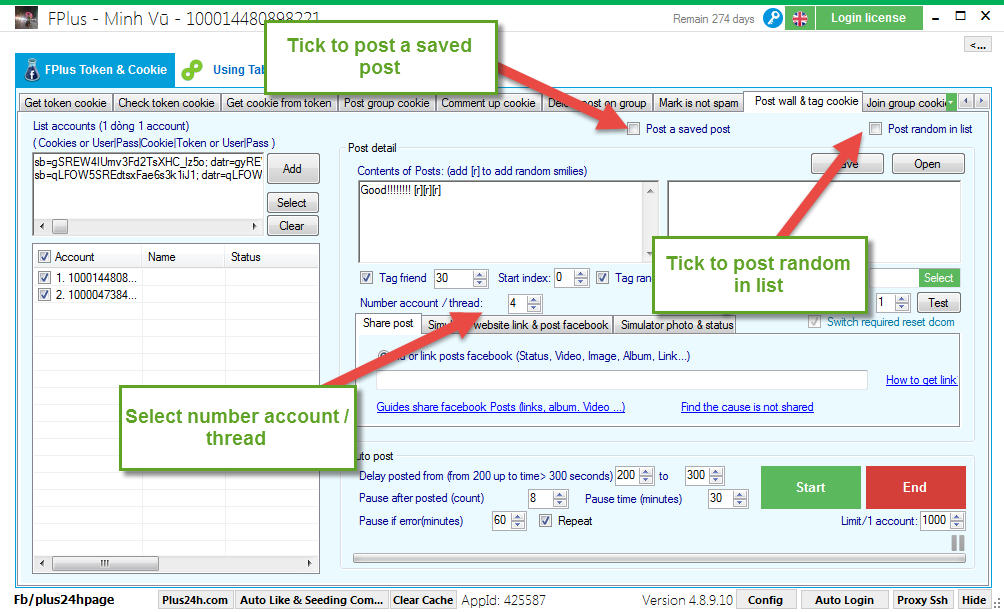 Step 6: Setting time delays and click "Start".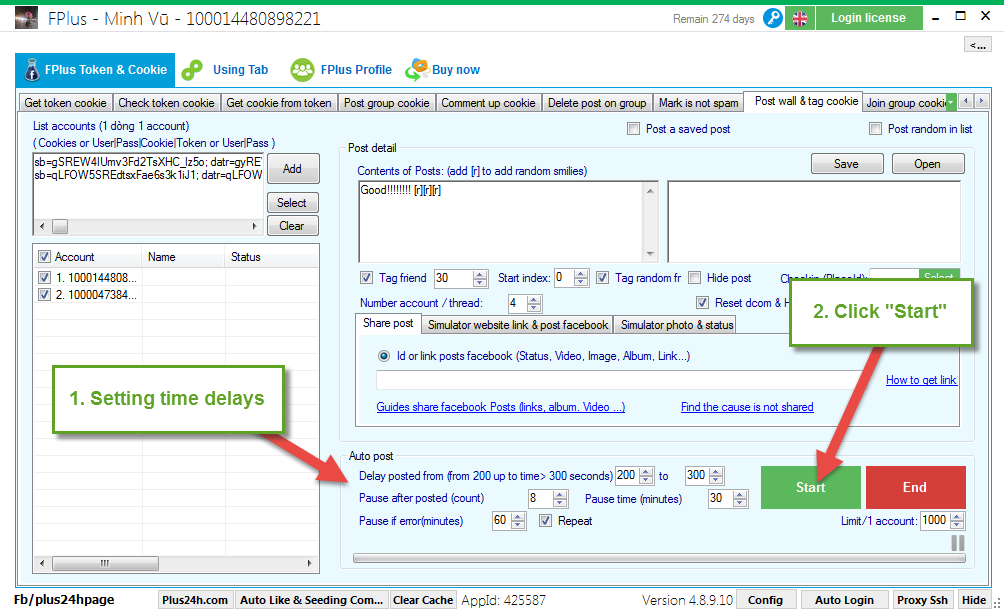 ---