Comment seeding by page on facebook - FPlus
Comment seeding by page on facebook - FPlus
COMMENT SEEDING BY PAGE – FPLUS
FPlus help you comment seeding like by page in post facebook. You can create multiple page.
FPlus > Page > Comment seeding by page
Step 1: Reaload all page and select pages want comment seeding by page.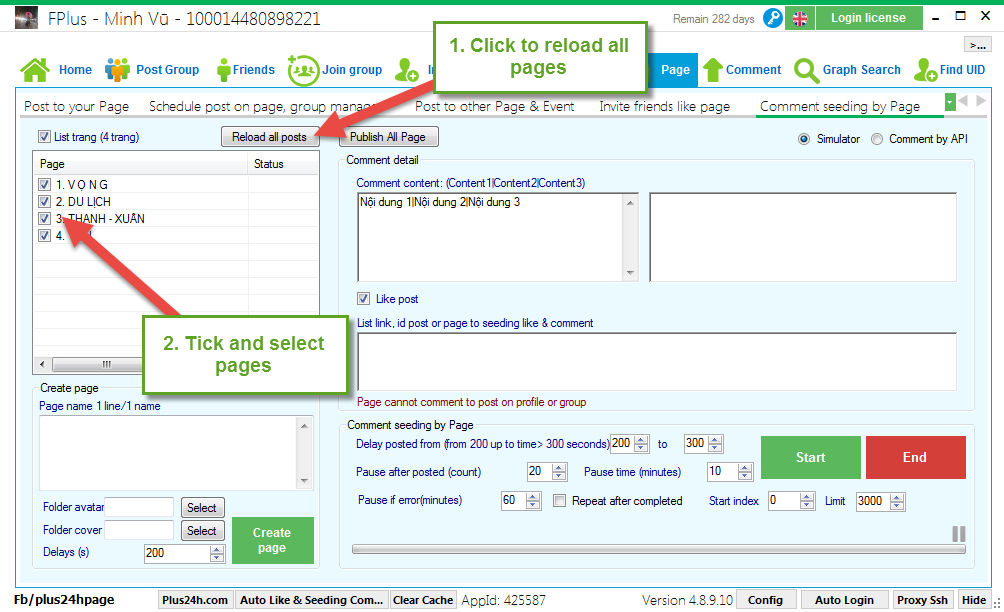 Step 2: Comment detail.
Enter comment content.
Tick to like post.
Enter list link, id post or page to seeding like & comment seeding.
( Page cannot comment to post on profile or group)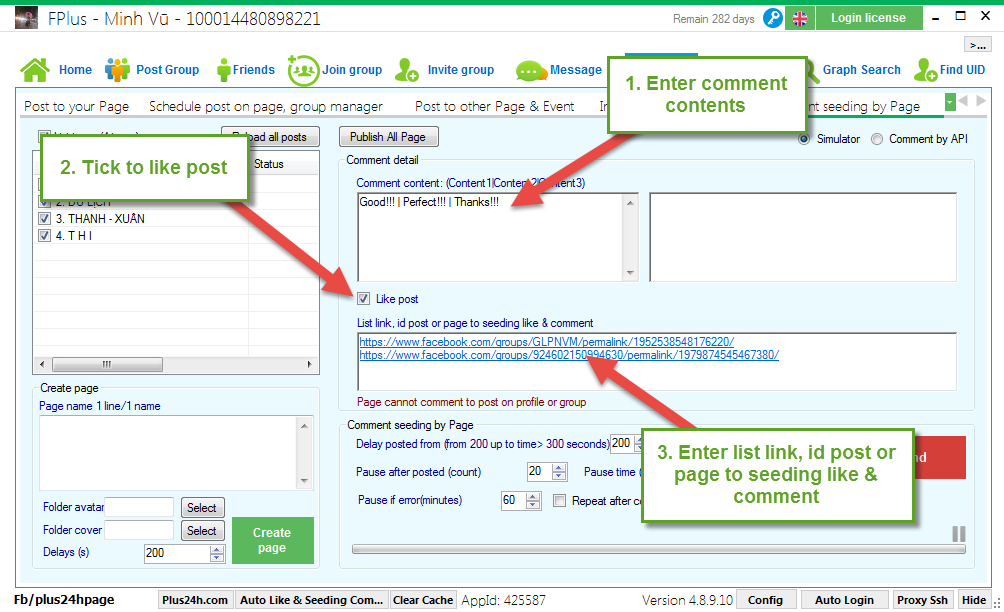 Create page:
Enter page name (1 line / 1 name)
Select to folder avatar, folder cover.
Setting time delays and click "start".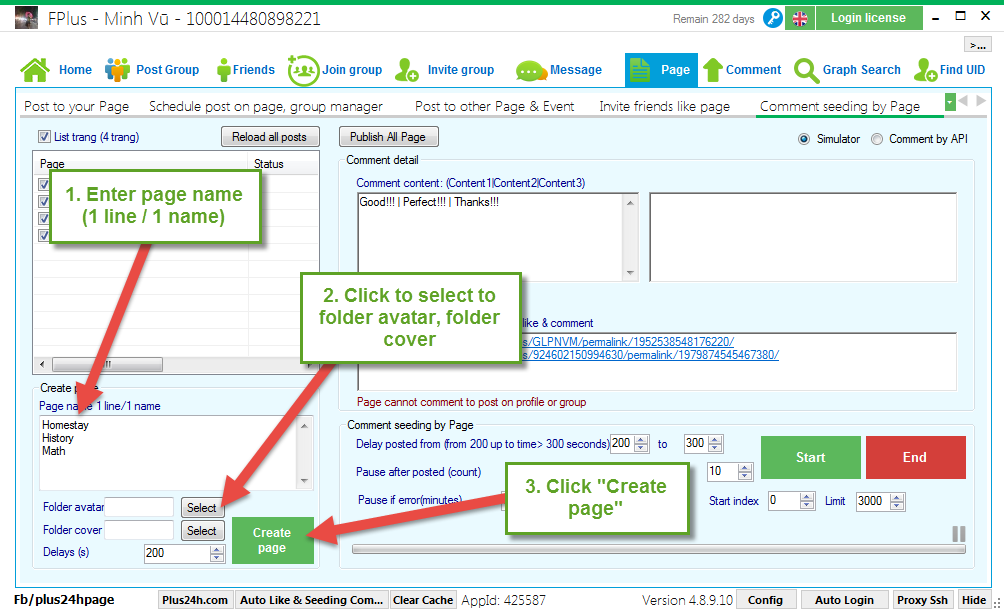 Step 3: Setting time delays and click "Start".
---