Scheduler share new post on profile, page on facebook - FPlusScheduler
FPlusScheduler Documentation
Scheduler share new post on profile, page on facebook - FPlusScheduler
SCHEDULE SHARE NEW POST ON PROFILE, PAGE – FPLUSSCHEDULER
FPlusScheduler help you scheduler share new post on page, profile and you can use mutiple account.
FPlusScheduler > Scheduler Group
Step 1: Add account.
Enter cookie.
Enter token.
Enter user|pass|cookie|token.
Enter username – password.
Click "Add list account".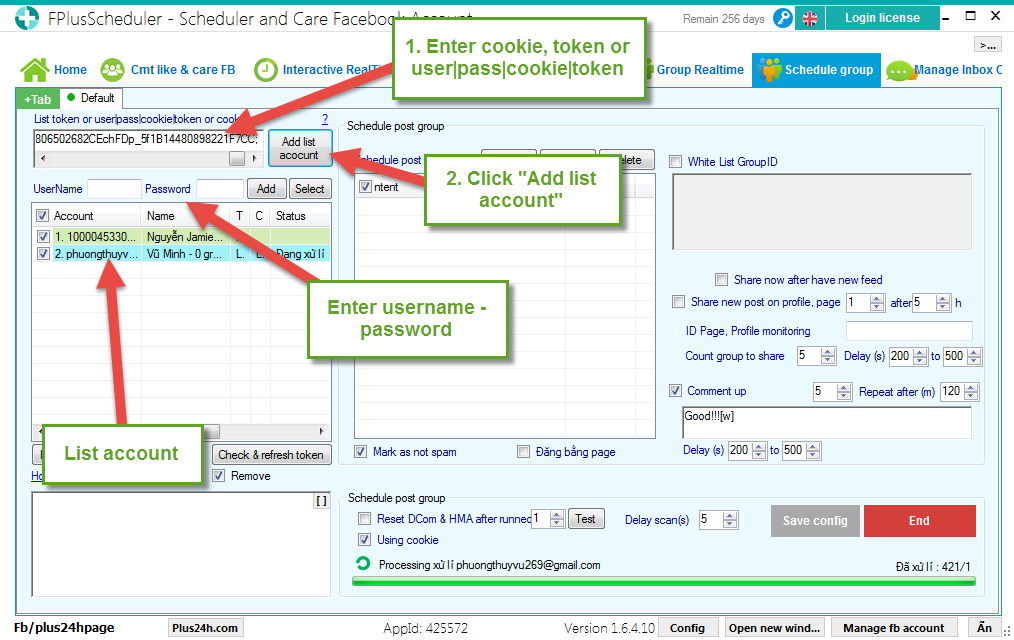 Step 2: Select group want share post.
1. Select group white list in list group on facebook.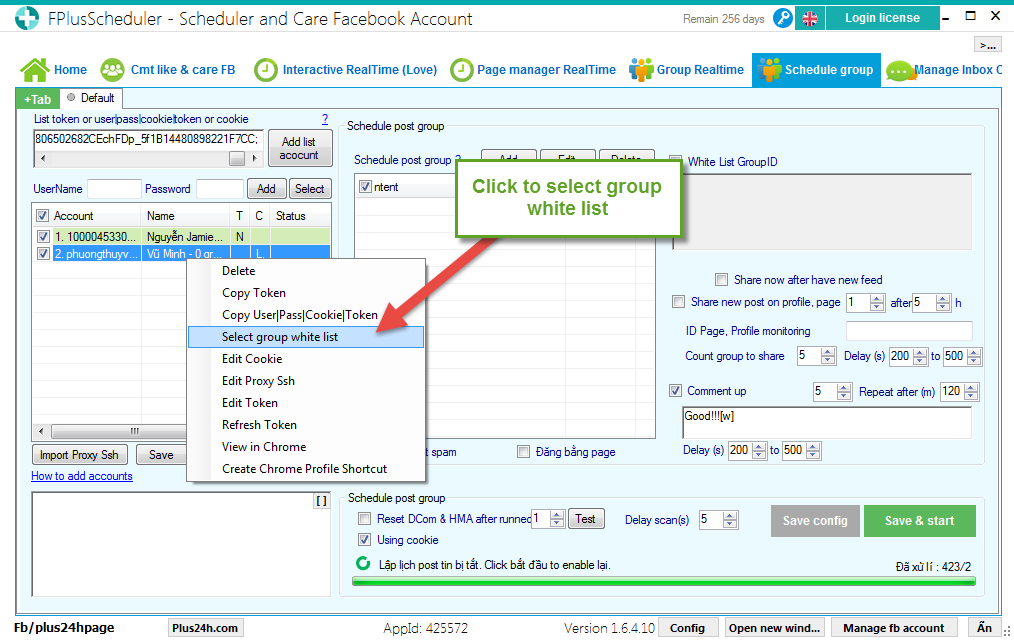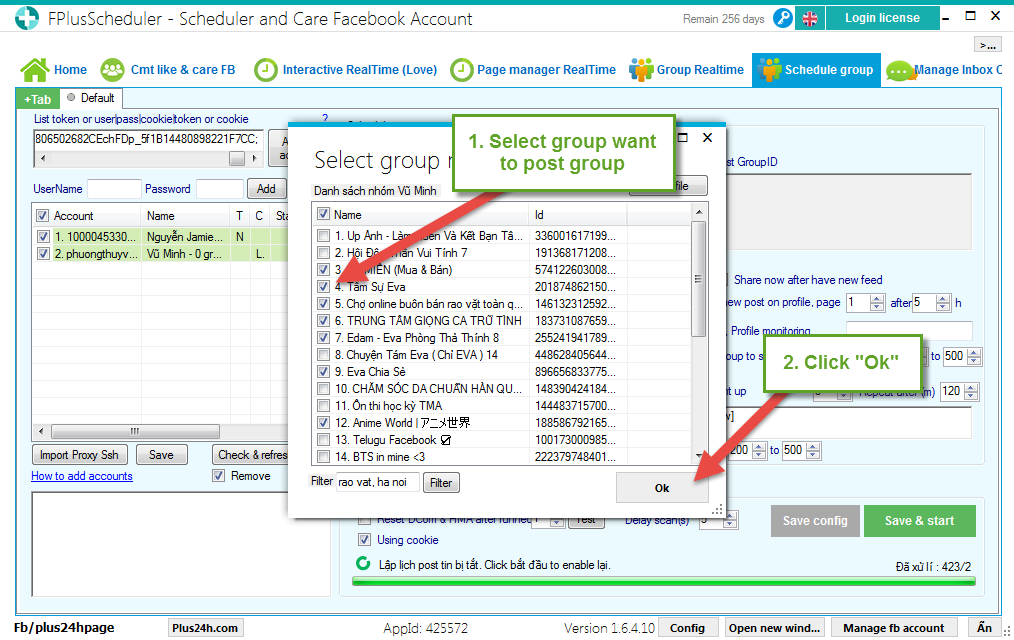 2. Enter white list GroupID.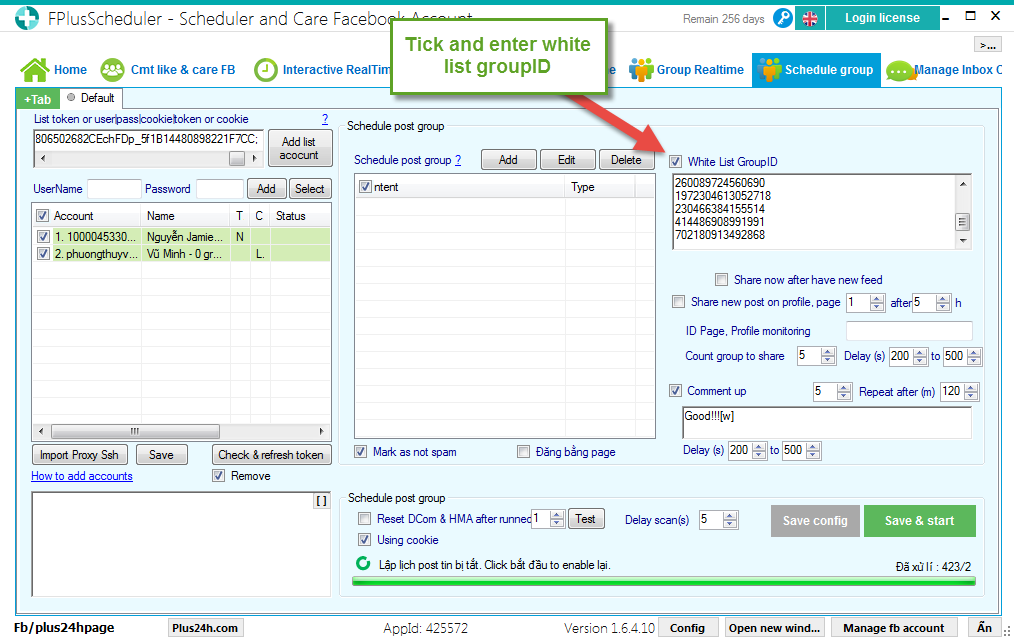 Step 3: Enter ID Page, profile want share post.
Setup scheduler group.
Step 4: Setting time and click "Save & Start".
---