Post to other page & event on facebook - FPlus
Post to other page & event on facebook - FPlus
POST TO OTHER PAGE & EVENT – FPLUS
FPlus > Page > Post to other page & event
Step 1: Find event, page by keyword.
Enter keyword.
Click find.
Or open list id from file.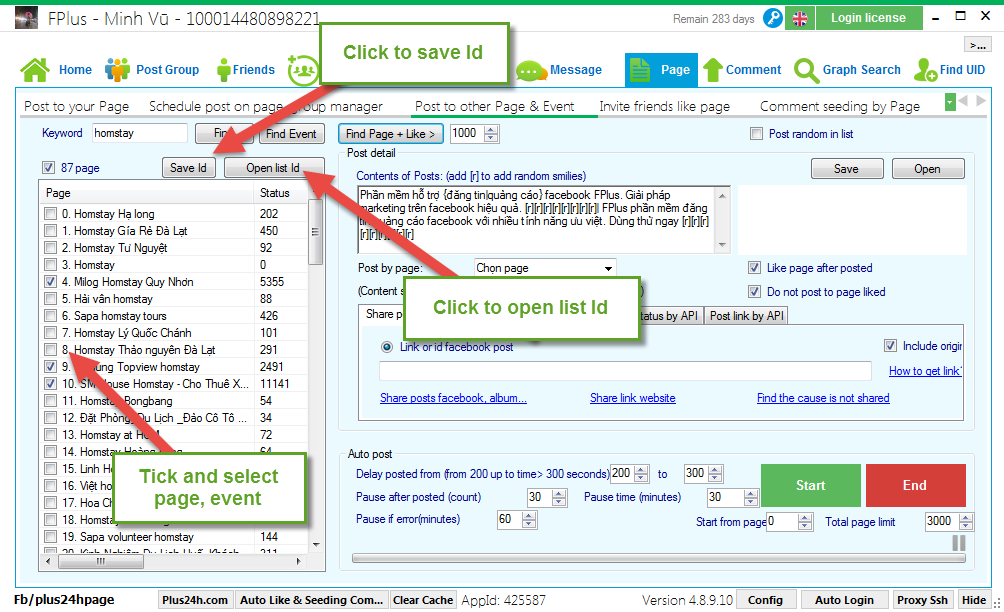 Step 2: Post detail.
Enter contents of posts and selection of posts.
Simulator images & status:
Post image and status by API.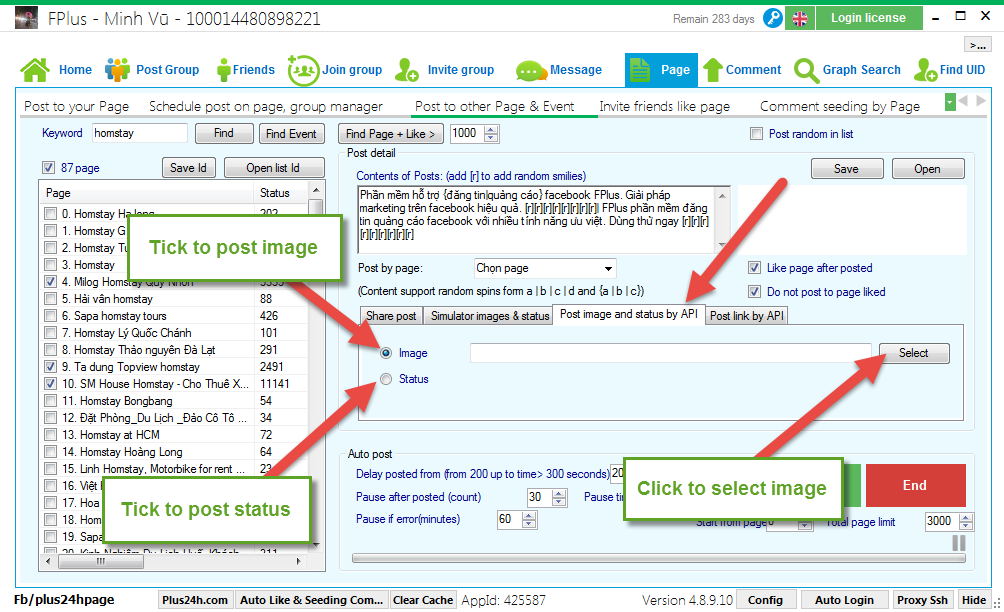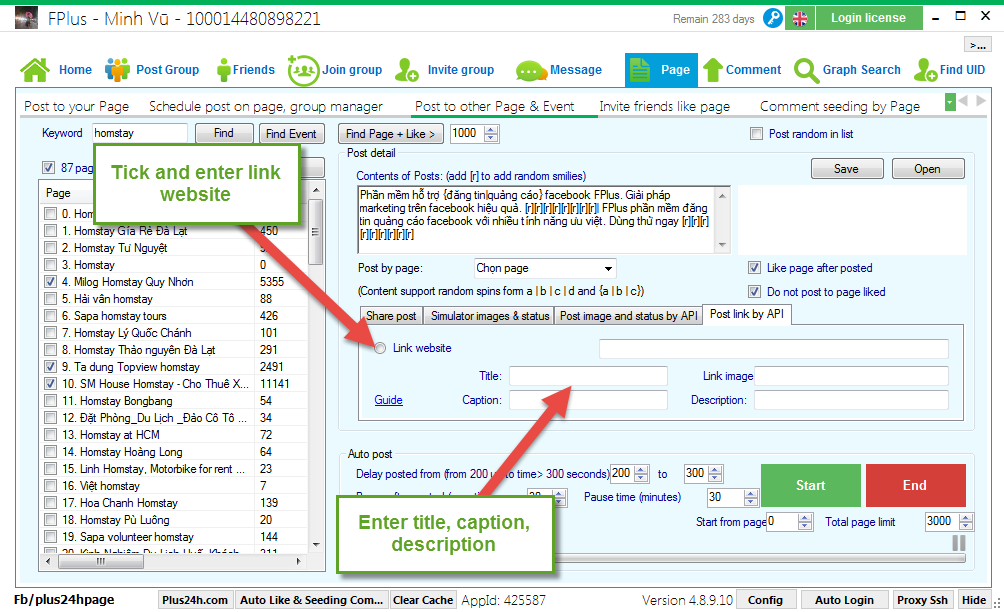 Step 3: Setting post other page & event.
Select page: post by page.
Tick to post random in list.
Tick to like page after posted.
Tick to do not post to page liked.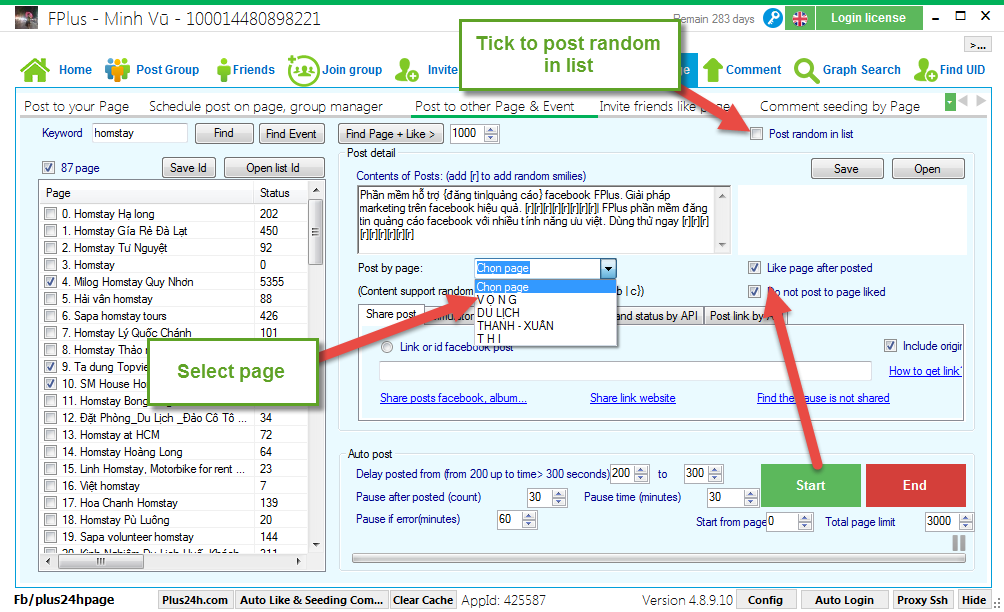 Step 4: Setting time delays and click "Start".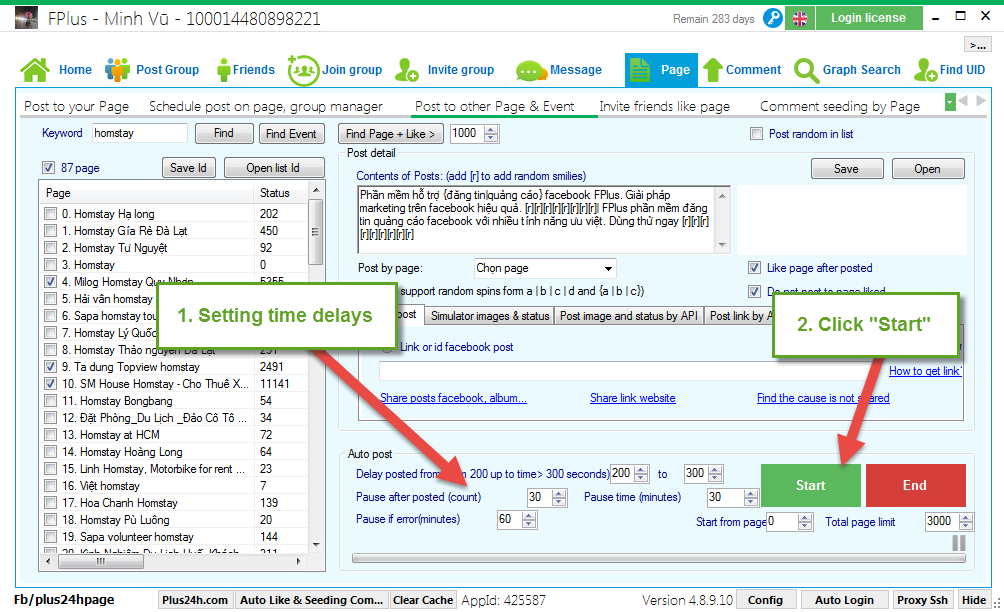 ---