Comment seeding comment on facebook - FPlus Token & Cookie
Comment seeding comment on facebook - FPlus Token & Cookie
COMMENT SEEDING COMMENT – FPLUS
FPlus > FPlus Token & Cookie > Comment seeding comment
Step 1: Add account.
Enter cookie.
Enter token,
Enter user|pass.
Enter user|pass|cookie|token.
Click "Add".
Step 2: Comment detail.
Enter contents of comment (1 line of comment).
Enter list link or id comment ( 1 line of 1 link).
Tick to like comment.
Select number account / thread.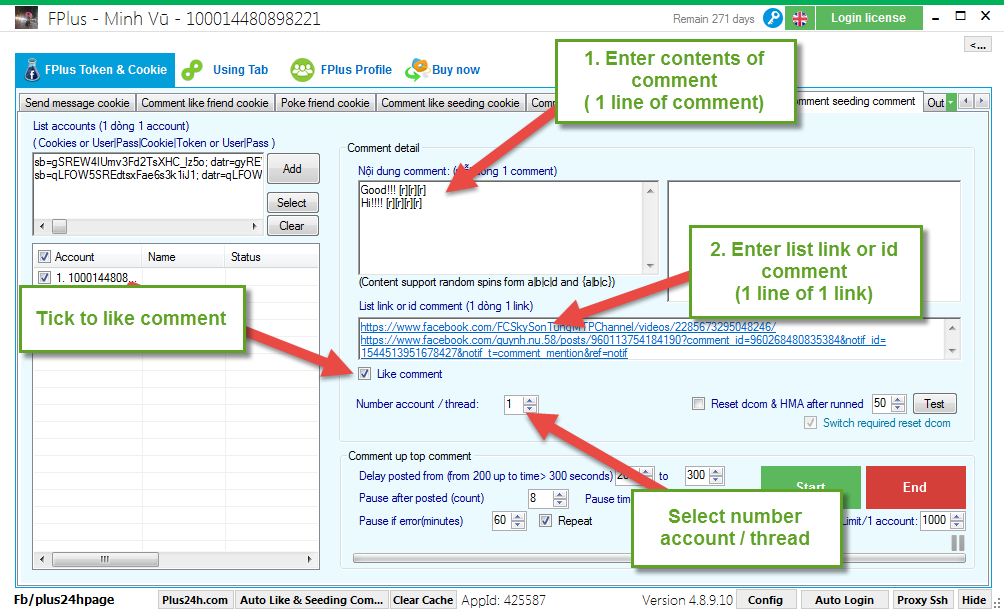 Step 2: Setting time and click "Start".
---