Seeding rating page facebook - FPlus Token & Cookie
Seeding rating page facebook - FPlus Token & Cookie
SEEING RATING PAGE – FPLUS
You can seeding rating page on facebook with mutiple account by seeding rating page token.
FPlus > FPlus Token & Cookie > Seeding rating page
Step 1: Add account.
Enter list of token (1 token line 1).
Click "Add".
Step 2: Enter information.
Enter ID page want rating.
Enter contents of rating text.
Select number of rate.
Number of token run per thread.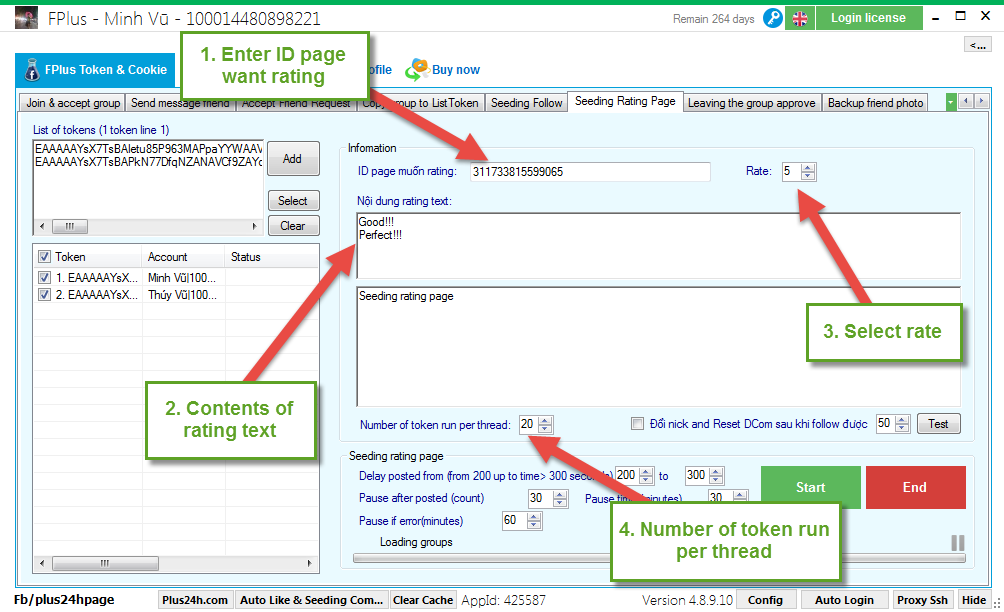 Step 3: Setting time and click "Start".
---