Post to your page on facebook - FPlus
Post to your page on facebook - FPlus
POST TO YOUR PAGE – FPLUS
FPlus help you post to your page. You can enter contents of post, selections of post or copy post from page Id, UID.
FPlus > Page > Post to your page
Step 1: Load your page and select page want post.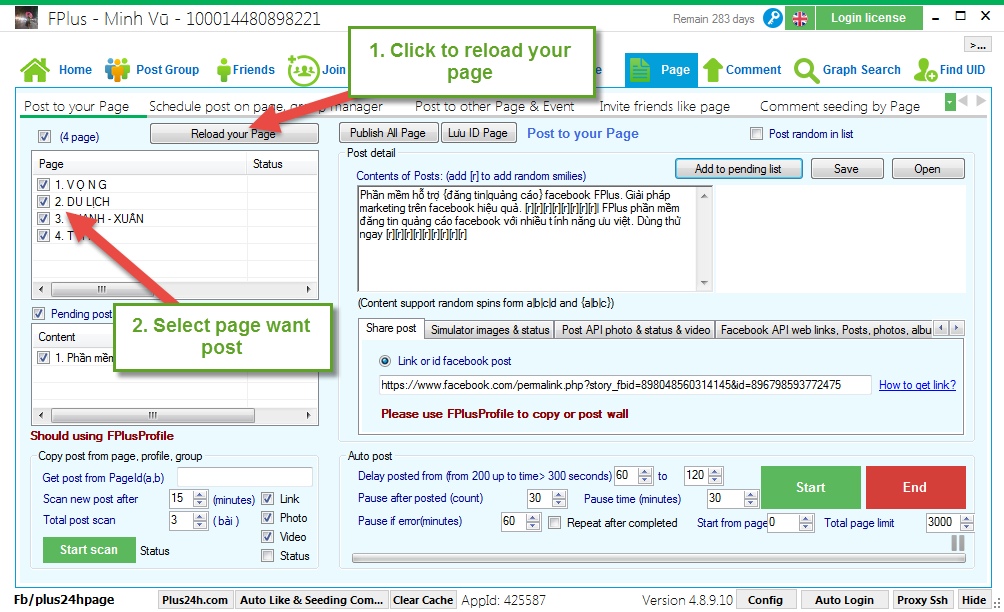 Step 2: Enter contents of posts and selections of post.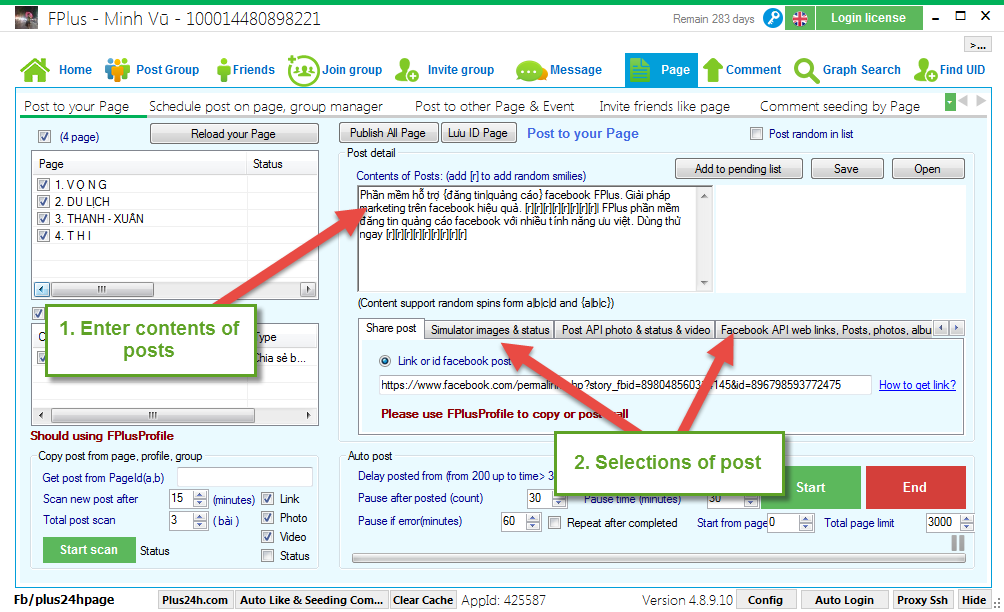 Post link or Id facebook post.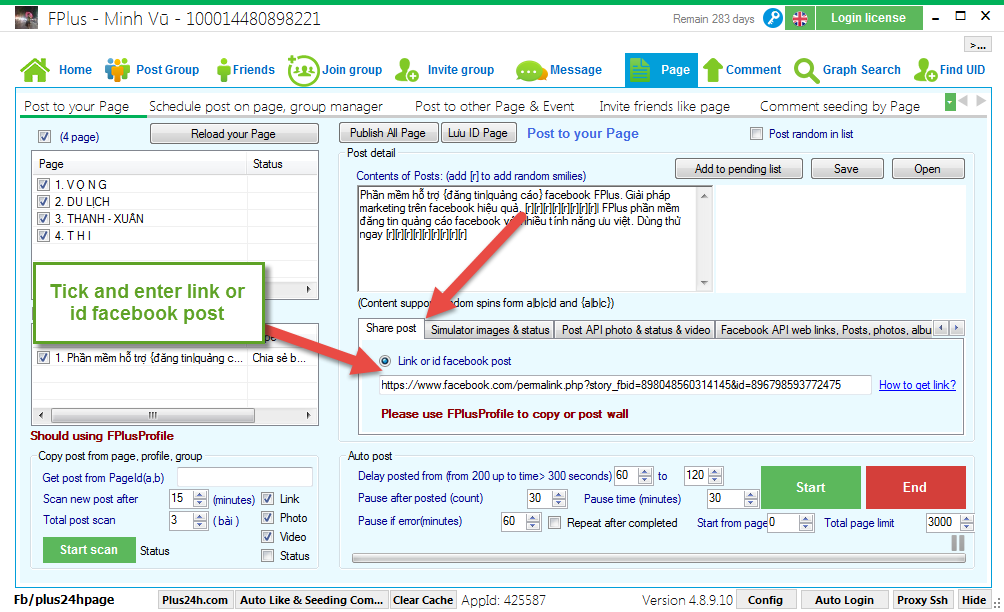 Simulator images & status.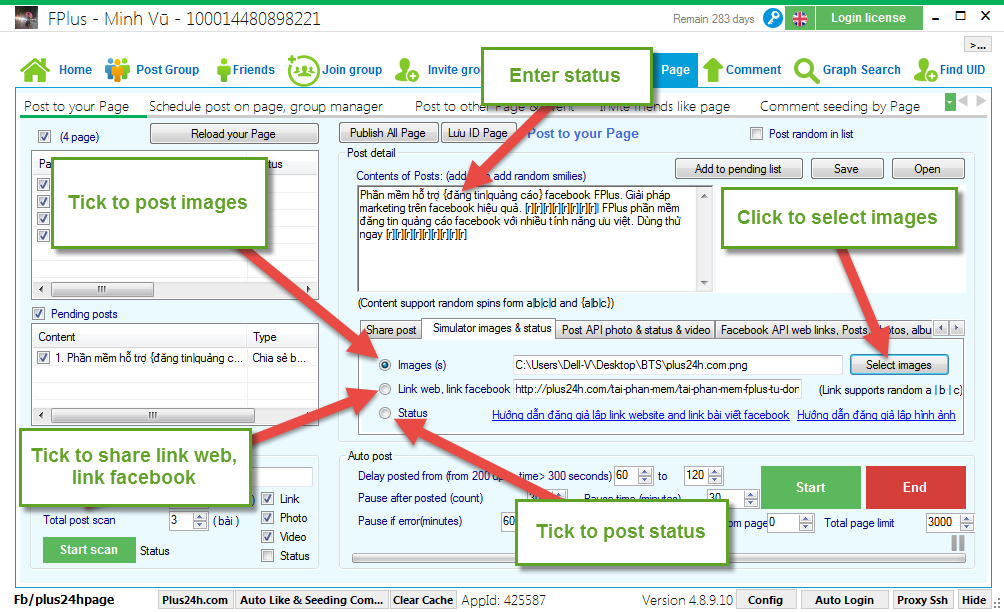 Post API photo & status & video.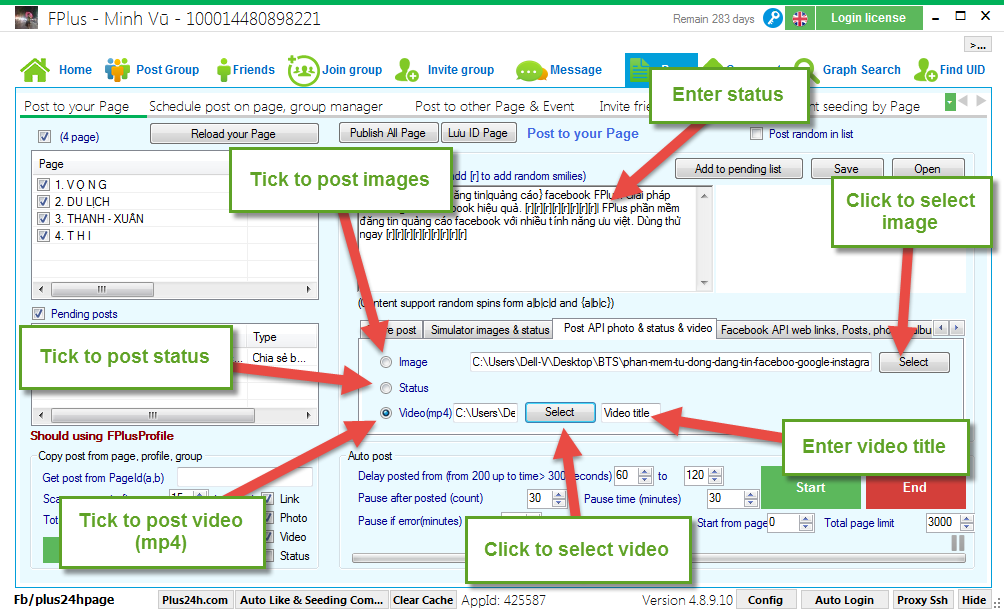 Facebook API web links, posts, photos, albums.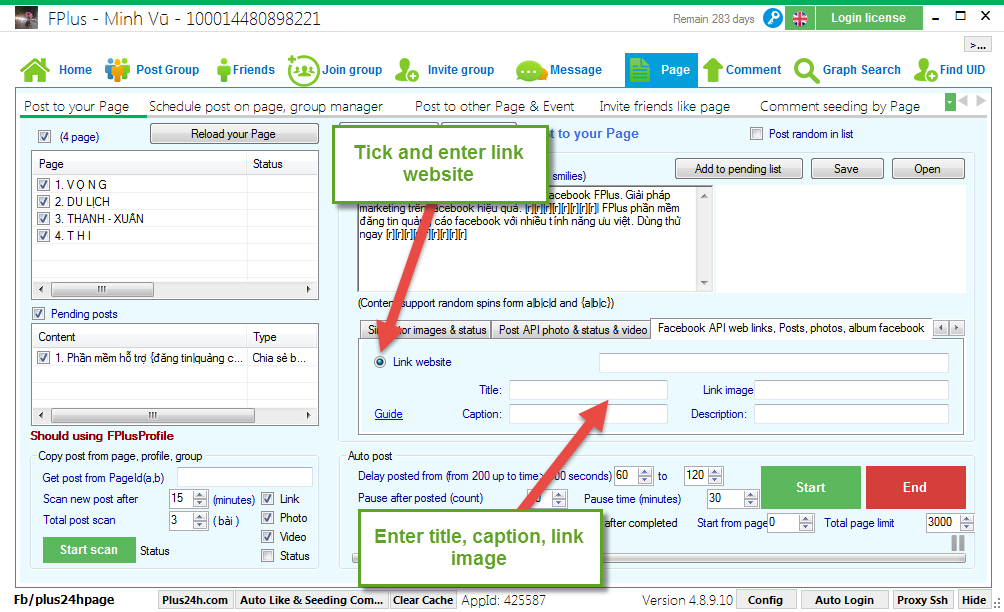 Step 3: Setting post.
Click to add post to pending list.
Click to save post.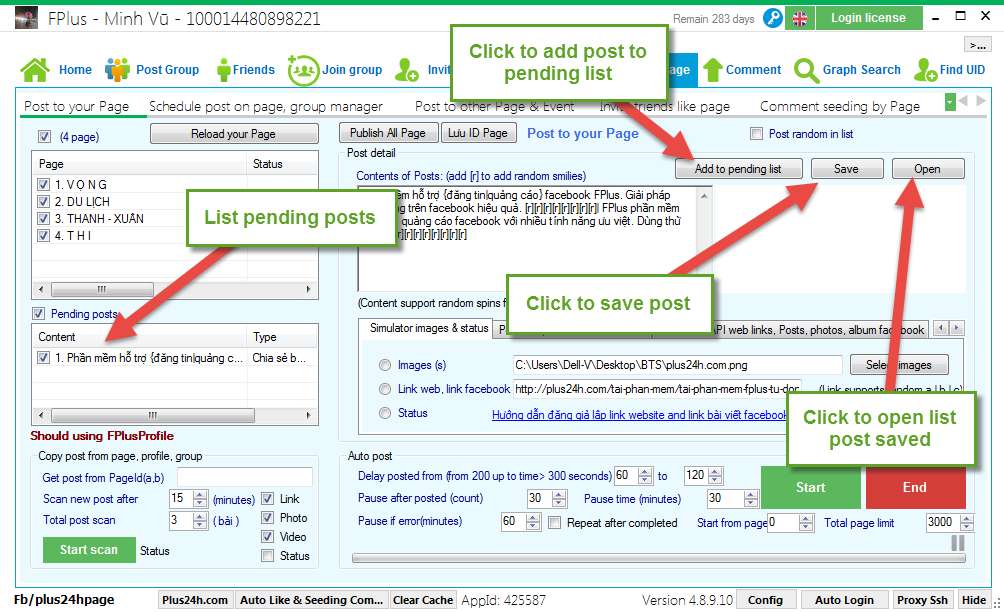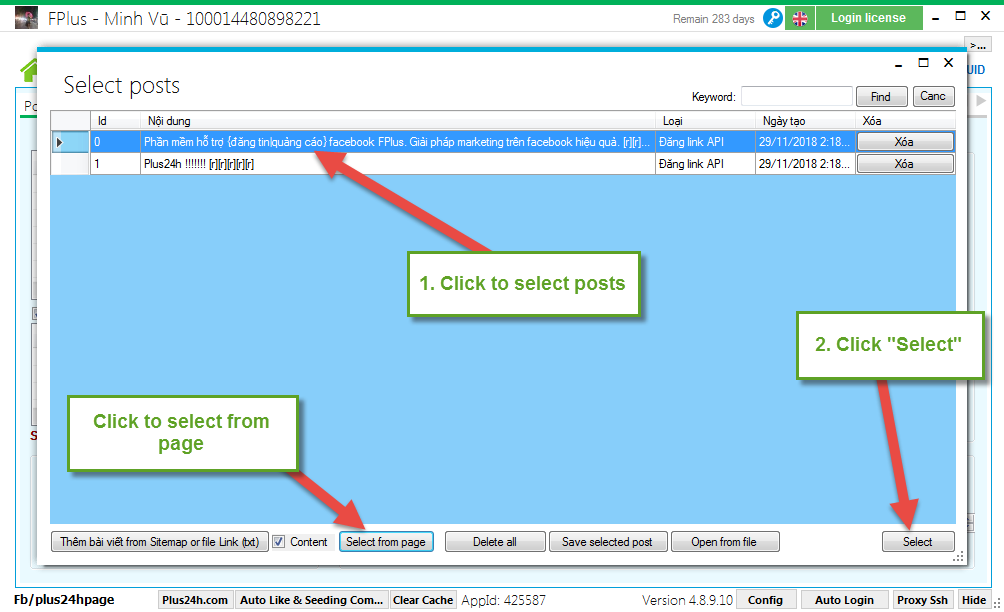 Step 4: Copy post from page, profile (Should using FPlusProflie).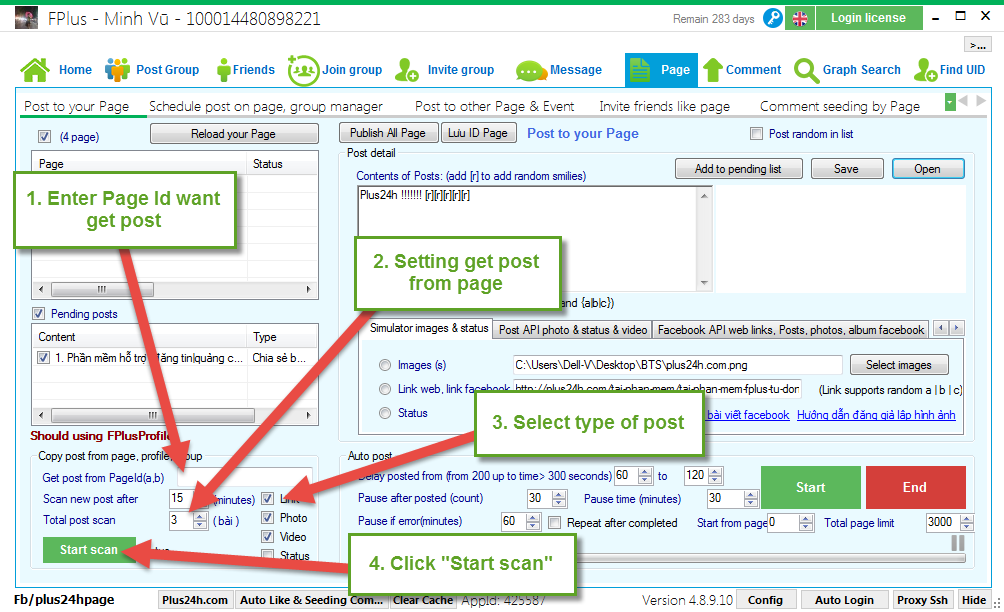 Step 5: Setting time delays and click "Start".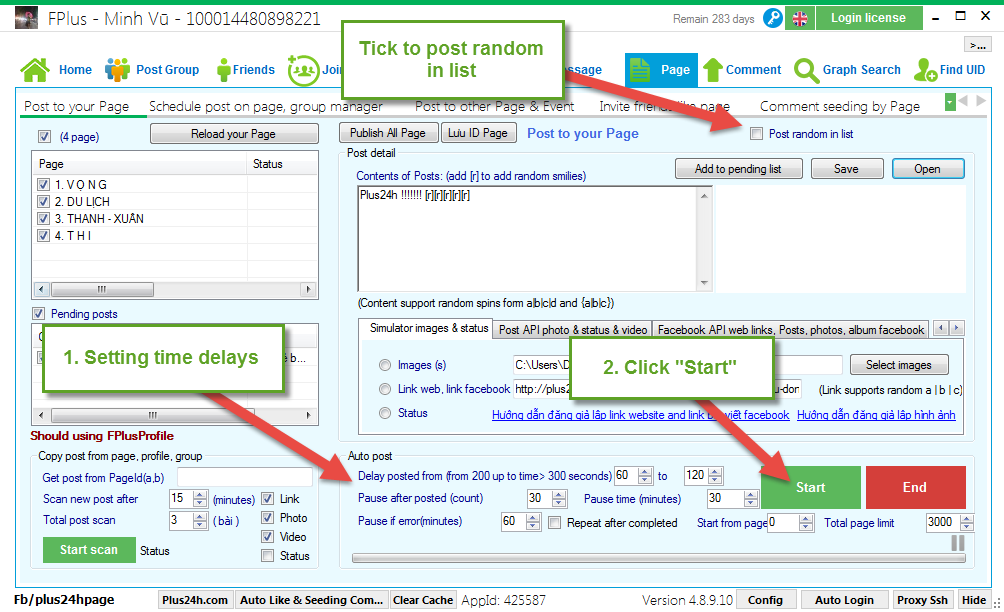 ---