Invite like page cookie facebook - FPlus Token & Cookie
Invite like page cookie facebook - FPlus Token & Cookie
INVITE LIKE PAGE COOKIE – FPLUS
You can invite your friend like page on your facebook with mutiple account by FPlus Token & Cookie.
FPlus > FPlus Token & Cookie > Invite like page cookie
Step 1: Add cookie.
Enter cookie.
Enter token.
Enter user|pass.
Enter user|pass|cookie|token.
Click "Add".
Step 2: Detail.
Enter ID Page want invite friend like.
Enter contents of message to send invite to friend.
Select some people want to invite.
Select number account / thread.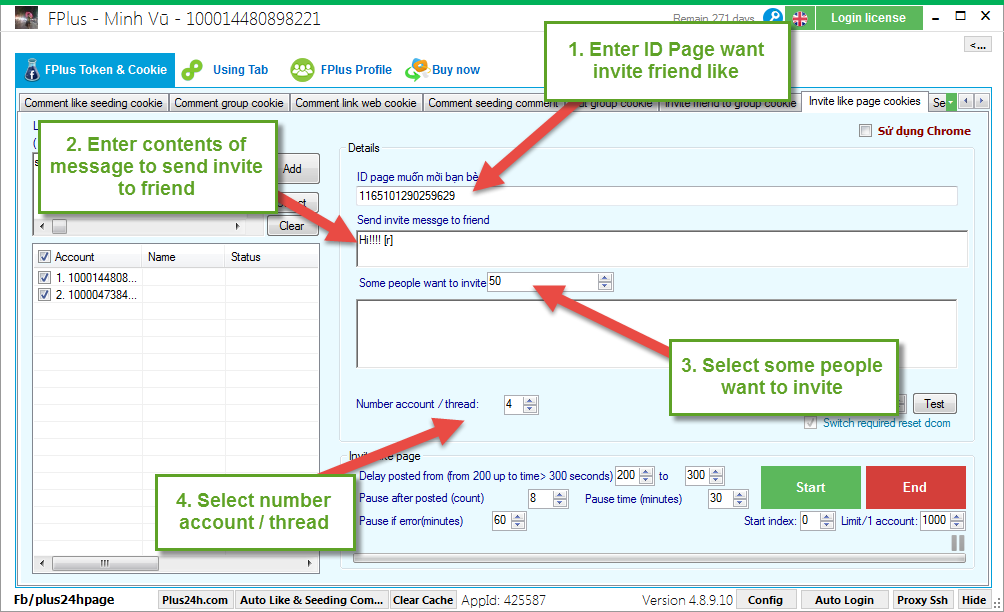 Step 3: Setting time and click "Start".
---