General view facebook - FPlus
General view facebook - FPlus
GENERAL VIEW FACEBOOK – FPLUS
FPlus help you post photos, general video to group you've join on facebook. Friends in the group will receive notifications, invitations to general video in this group.
FPlus > Post group
Step 1: Load group want post general view facebook.
Click to load groups on facebook.
Open group from file.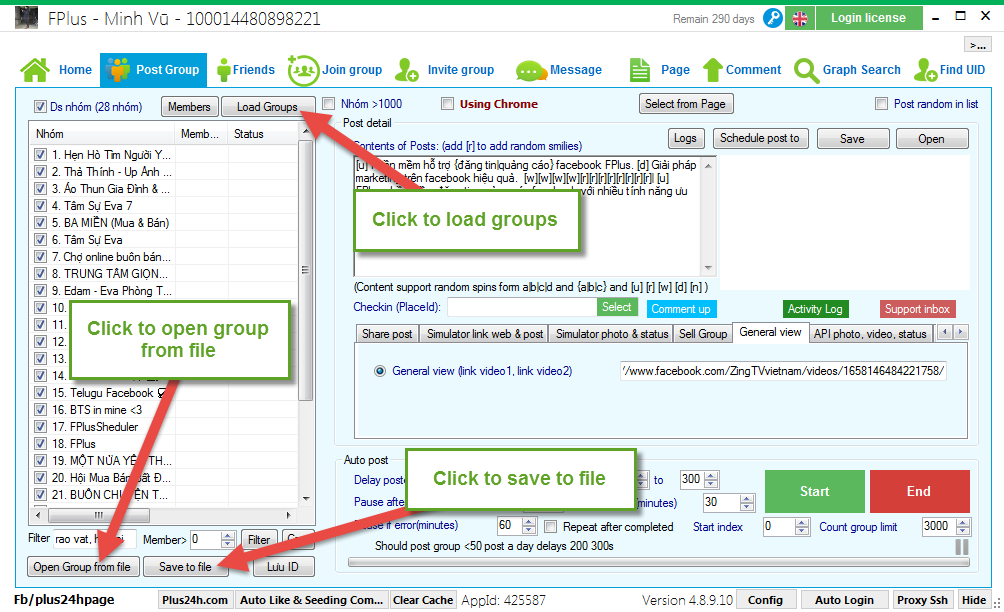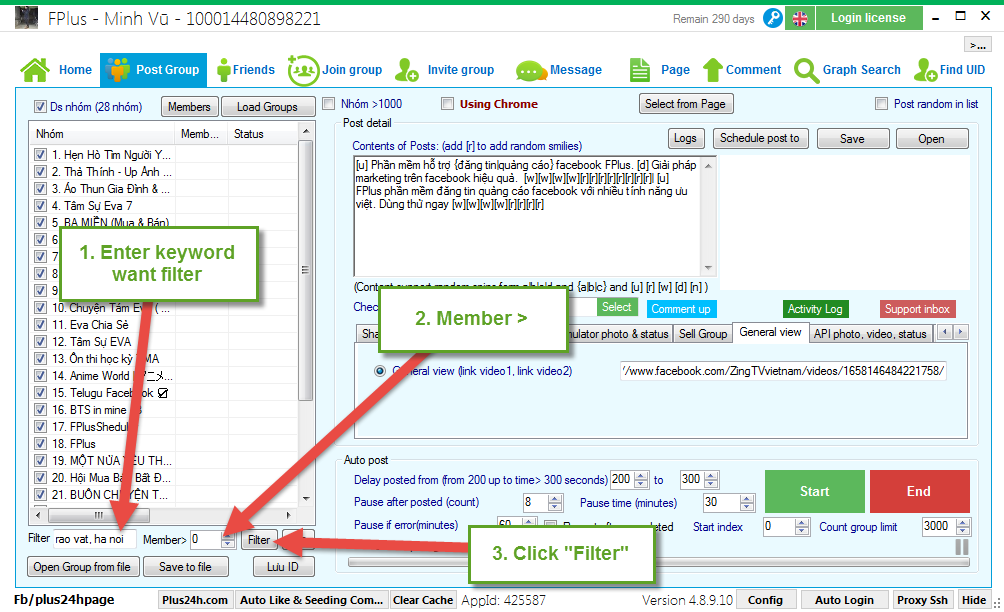 Step 2: Enter contents of post and video view.
Enter the contents of posts.
Tick and enter link video to see generic in group.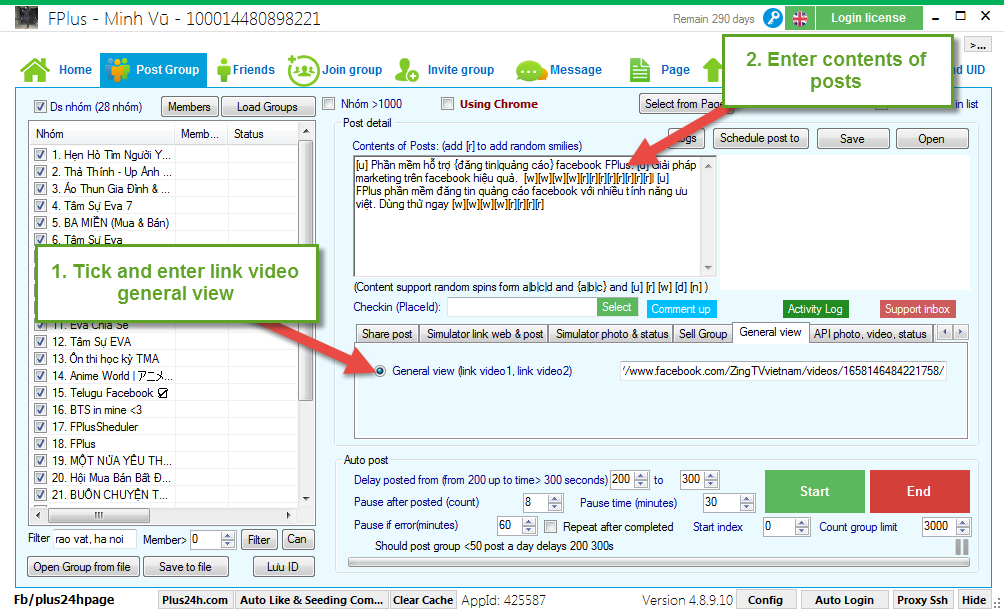 Save video in list post saved.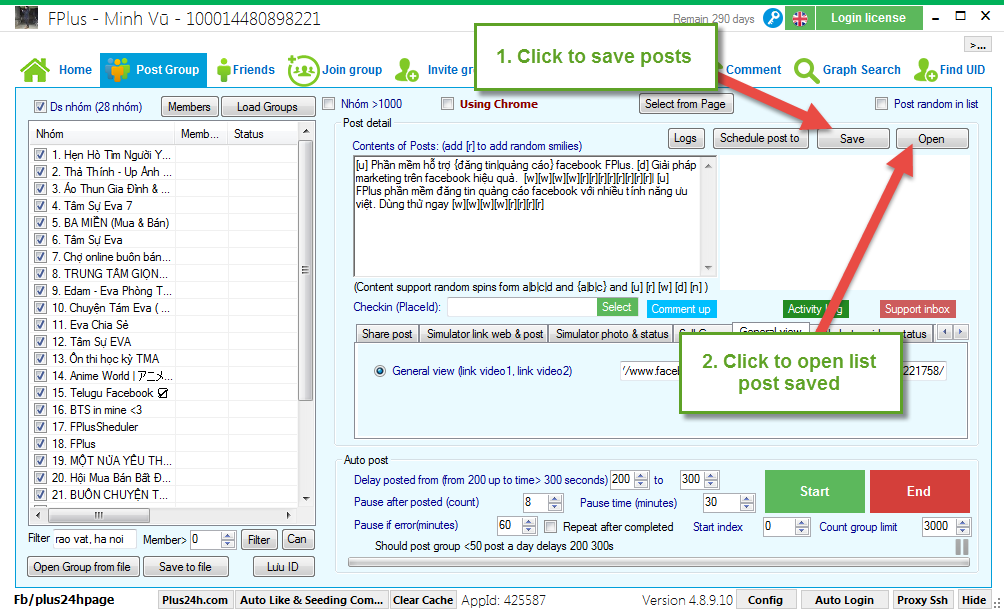 Scheduler to see the general video in the group.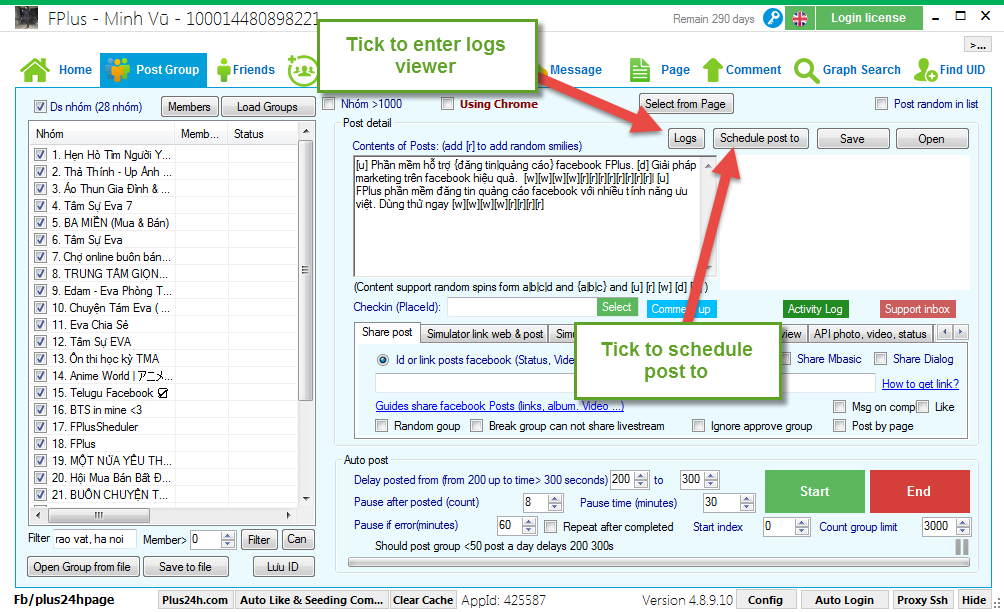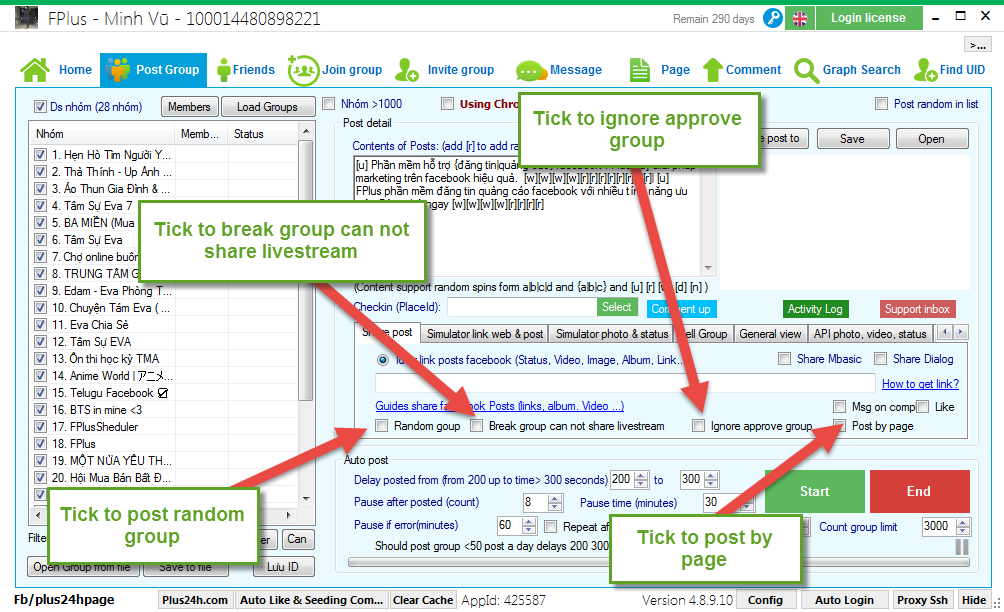 Step 3: Settings to view general video in group.
Step 4: Setting time delays and click "Start".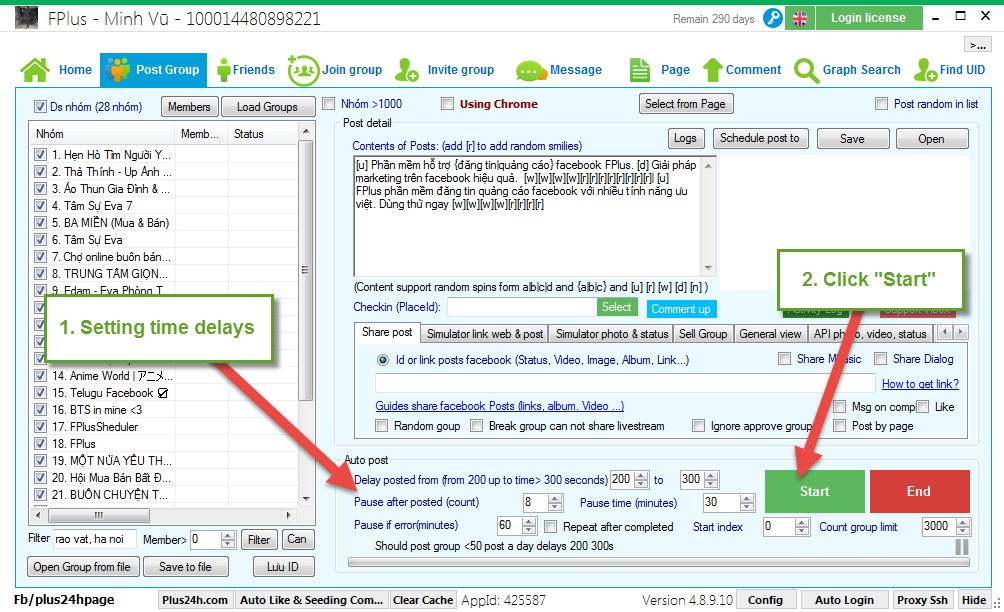 ---