Comment up to posted on facebook - FPlus
Comment up to posted on facebook - FPlus
COMMENT UP TO POSTED – FPLUS
Help you comment up to possted in your wall, in group, in page.
FPlus > Comment > Comment up to posted
Step 1: Reaload list post in your wall.
Load list post in your wall.
Reload all history.
Open from file.
Save all link post to file.
Search by keyword.
Search by date publish.
Deleted all selected.
Deleted all history.
Step 2: Enter content comment.
Comment by sticker:

Step 3: Setup comment up to posted.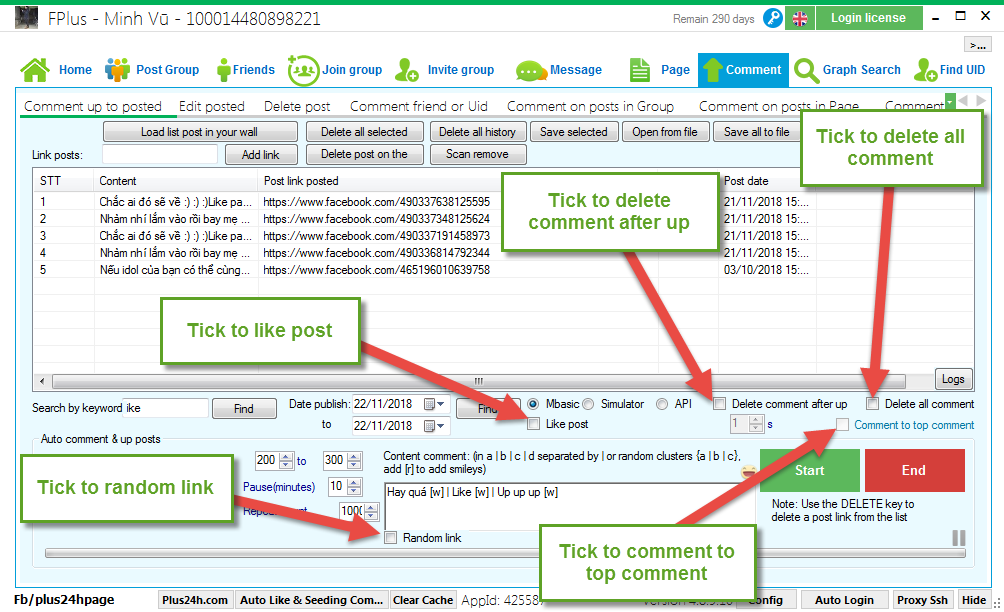 Step 4: Setting time delays and click "Start".
---