Post group cookie facebook - FPlus Token & Cookie
Post group cookie facebook - FPlus Token & Cookie
POST GROUP COOKIE – FPLUS TOKEN & COOKIE
FPlus help you post group with multiple account by "post group cookie".
FPlus > FPlus Token & Cookie > Post group cookie
Step 1: Add account.
Enter cookie.
Enter user|pass.
Enter user|pass|cookie|token.
Click add.
Step 2: Select group want post facebook.
Step 3: Enter contents of posts and selections of posts.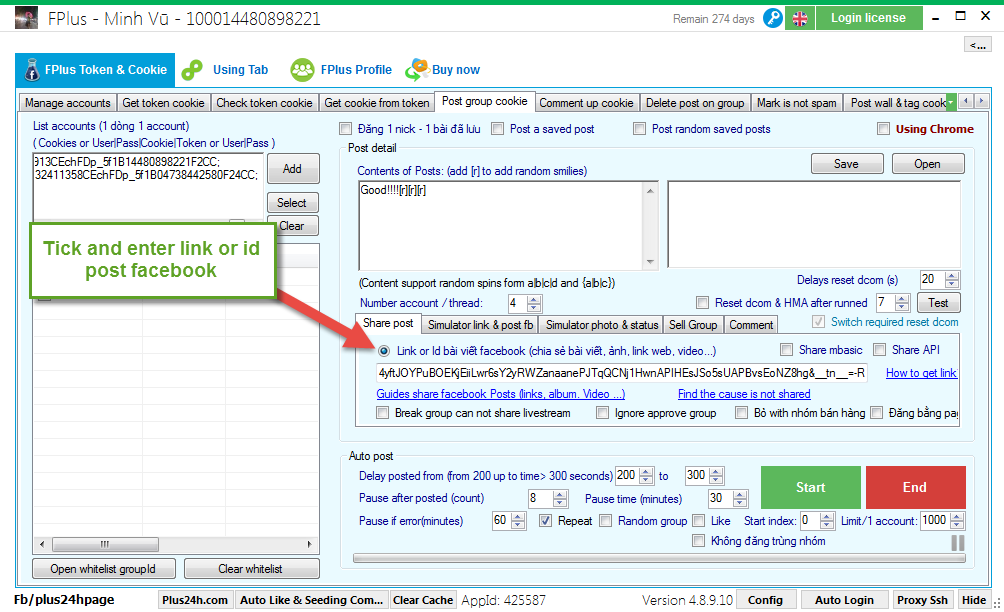 Simulator link & post facebook:
Simulator photo & status: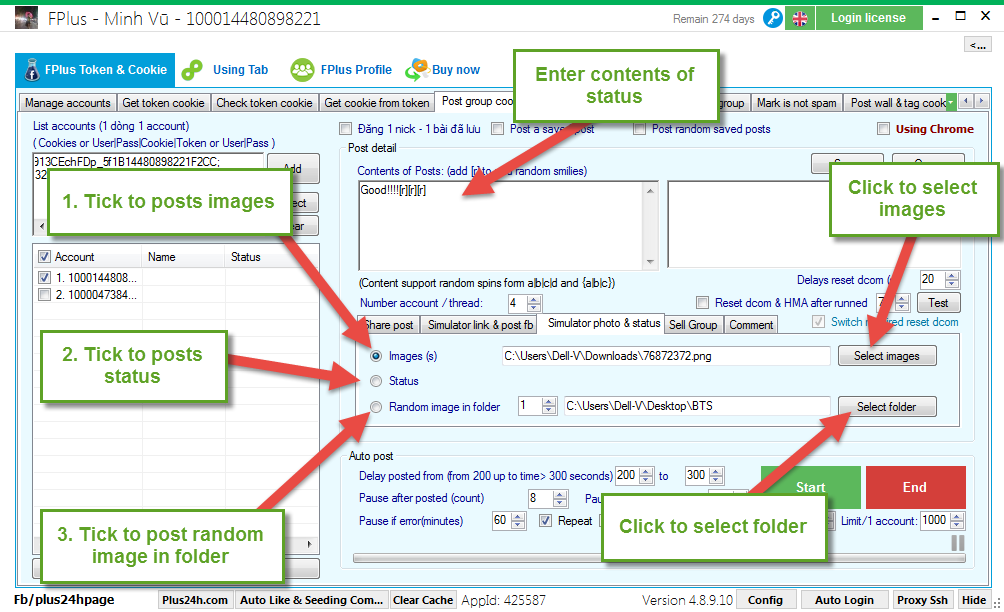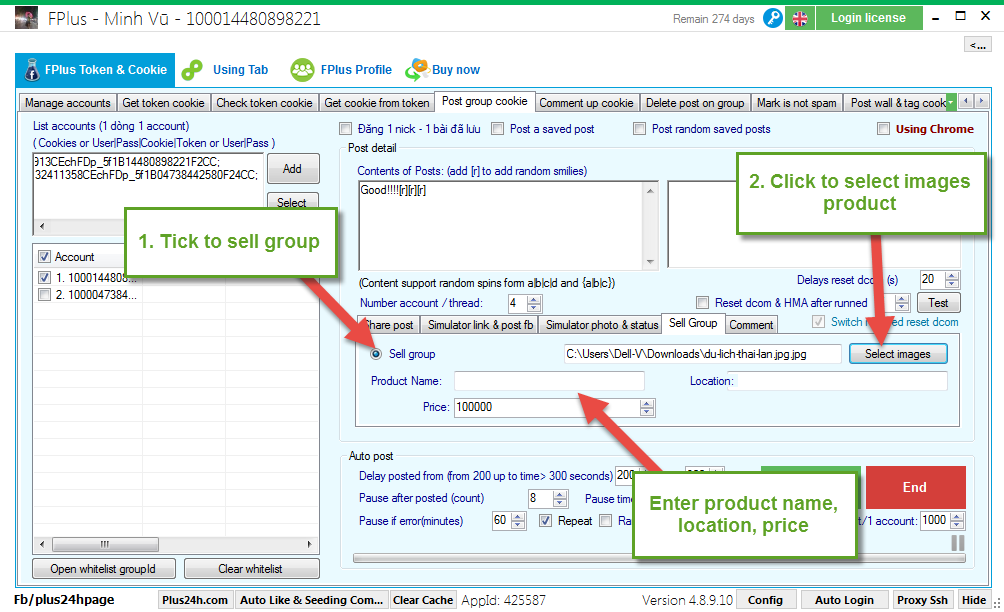 Step 4: Setting post:
Tick to post 1 account – 1 post saved.
Tick to post a saved post.
Tick to post random saved posts.
Tick to "Using chrome".
Tick to break group can not share livestream.
Tick to ignore approve group.
Tick to ignore sell group.
Tick to post by page.
Step 5: Setting time delays and click "Start".
---