Comment reply on posts in page on facebook - FPlus
Comment reply on posts in page on facebook - FPlus
COMMENT REPLY ON POSTS IN PAGE – FPLUS
FPlus > Comment > Comment reply
Step 1: Load lis posts.
Enter link or ID Page and click "Load list posts".
Or open list Id from file.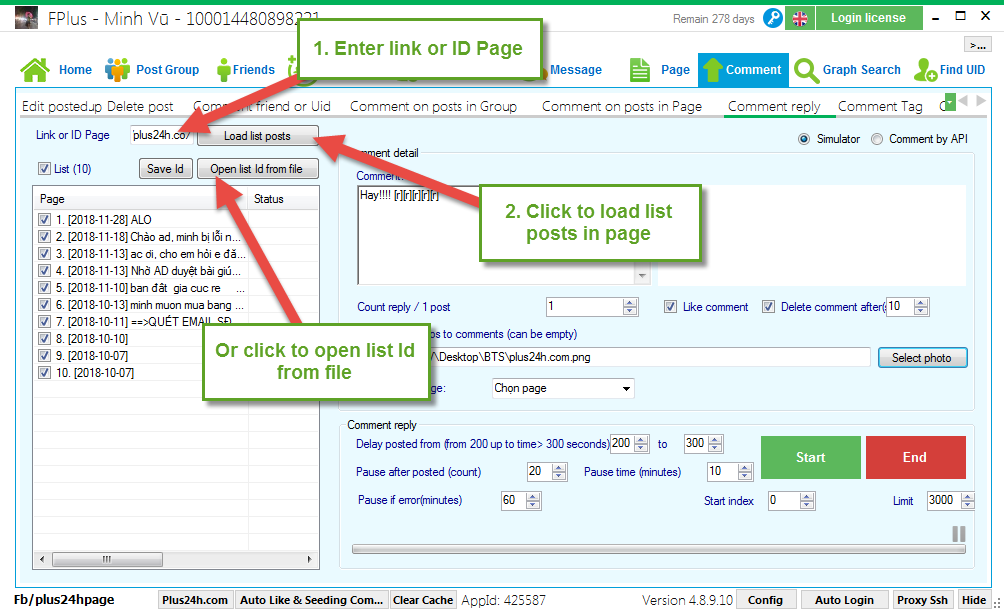 Step 2: Comment detail
Enter comment.
Click to select photo.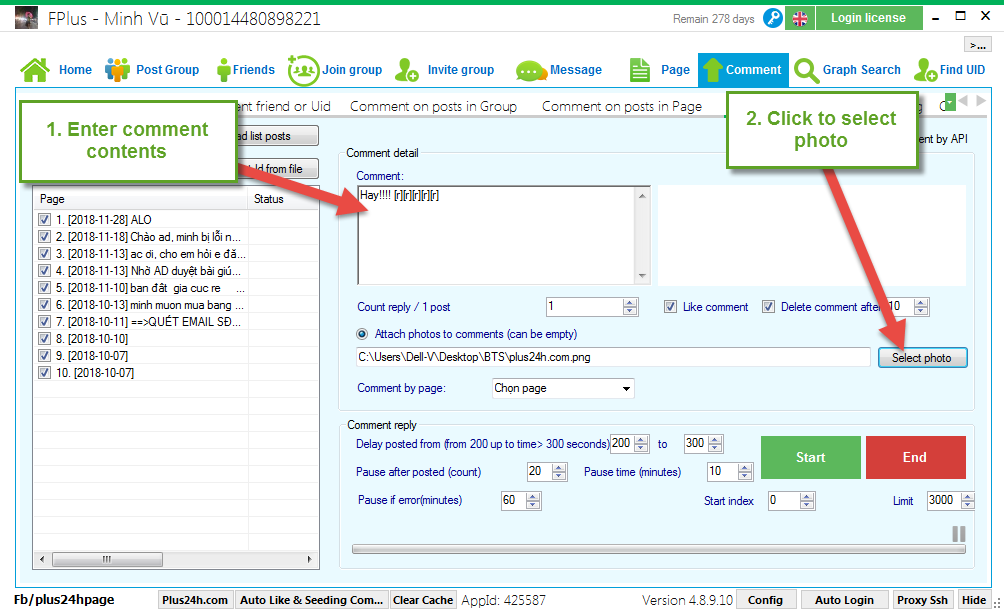 Step 3: Setting reply comment.
Select count reply / 1 post.
Tick to like comment.
Tick to delete comment after..
Select comment by page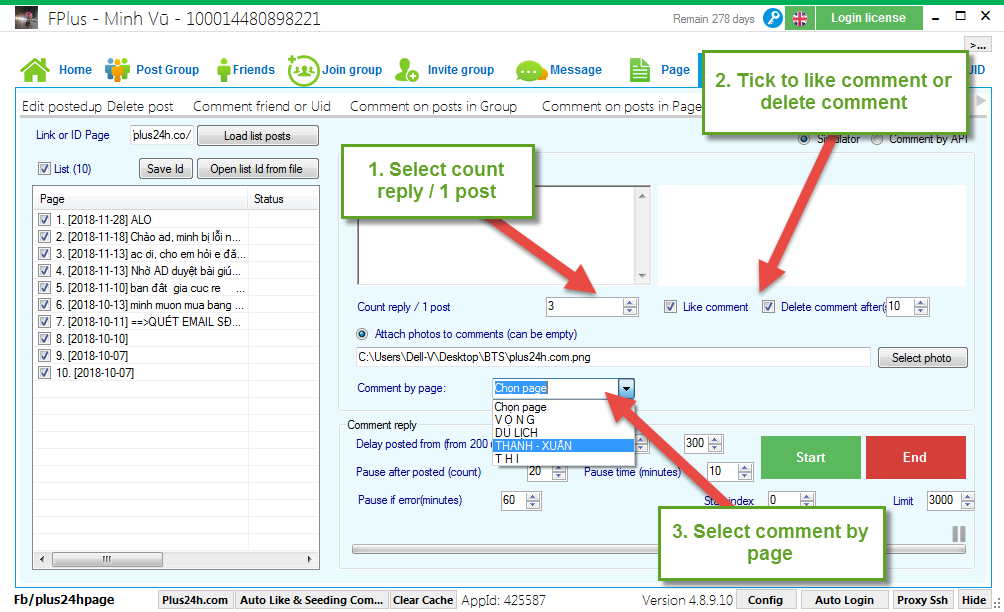 Step 4: Setting time delays and click "Start".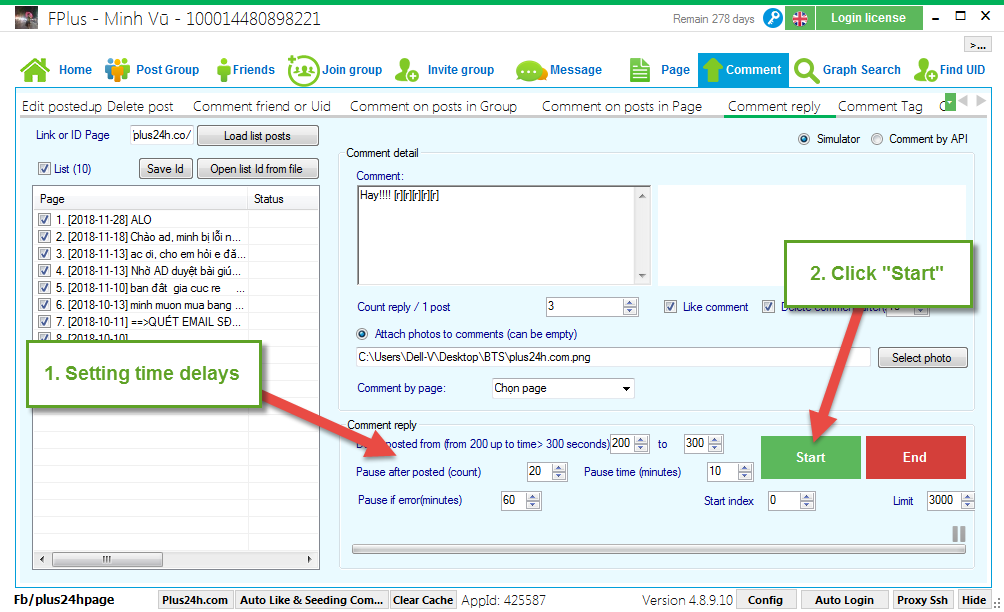 ---