Comment like friends on facebook - FPlus
Comment like friends on facebook - FPlus
COMMENT LIKE FRIENDS
FPlus will help you like, comment frequently and continuously the latest posts of friends, increase interactivity, simple and effective.
FPLus > Friend > Comment like friend.
Step 1: Load lisst friend want comment like.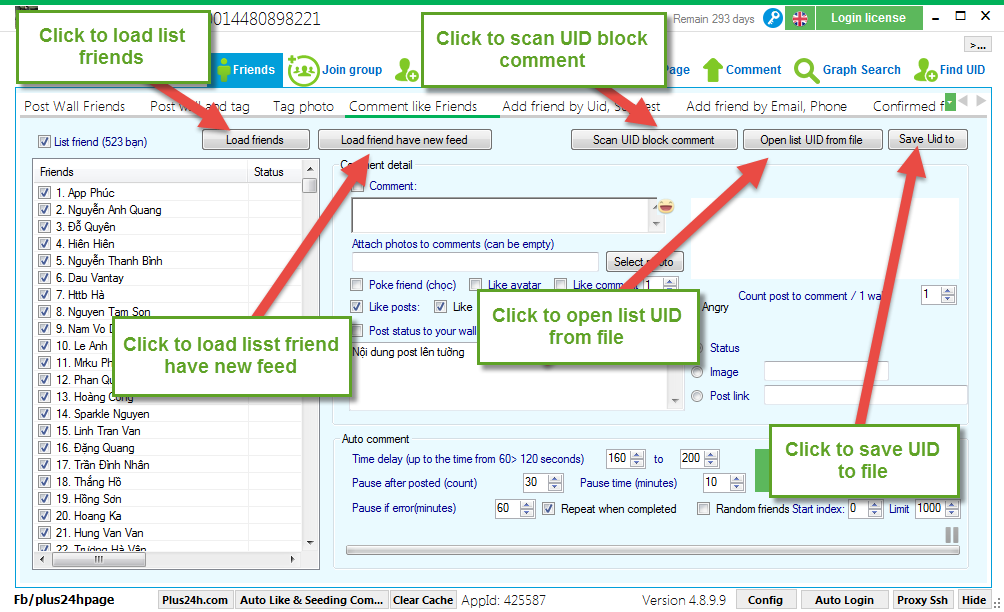 Step 2: Tick and enter comment, like friends.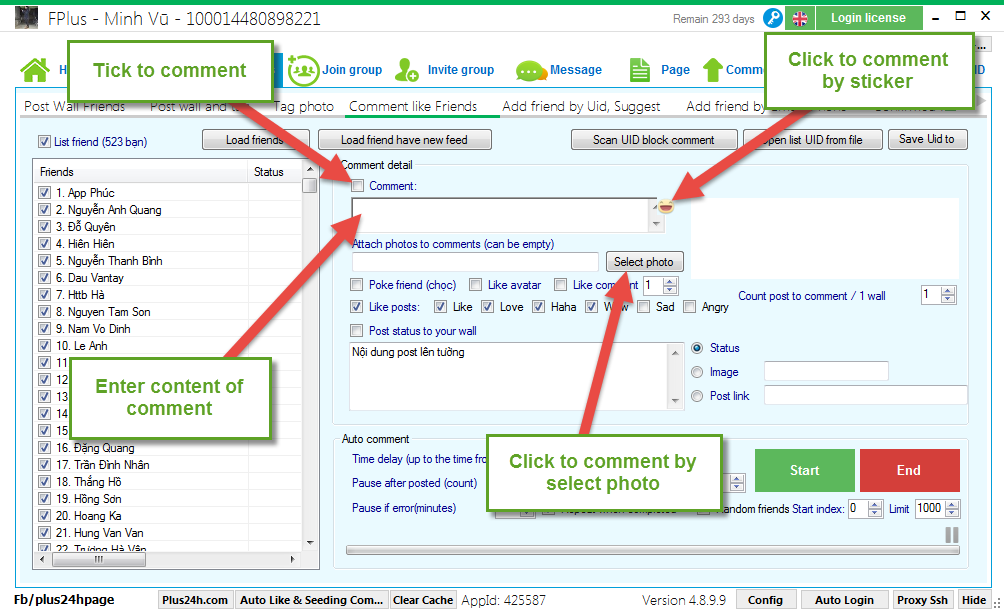 Comment by sticker:
Setup comment friends on facebook.
Post status to your wall: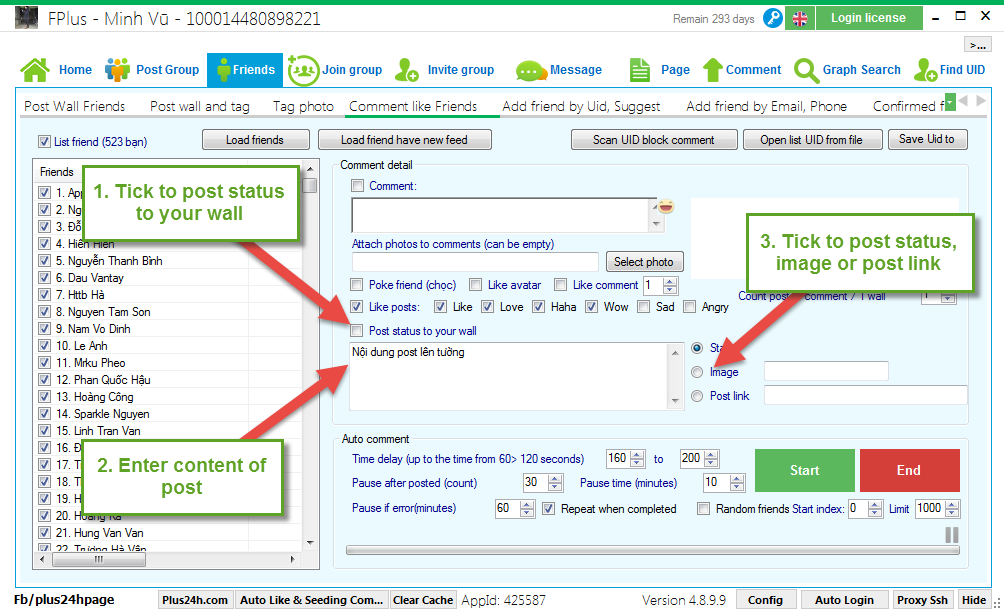 Step 3: Setting time delays and click "Start".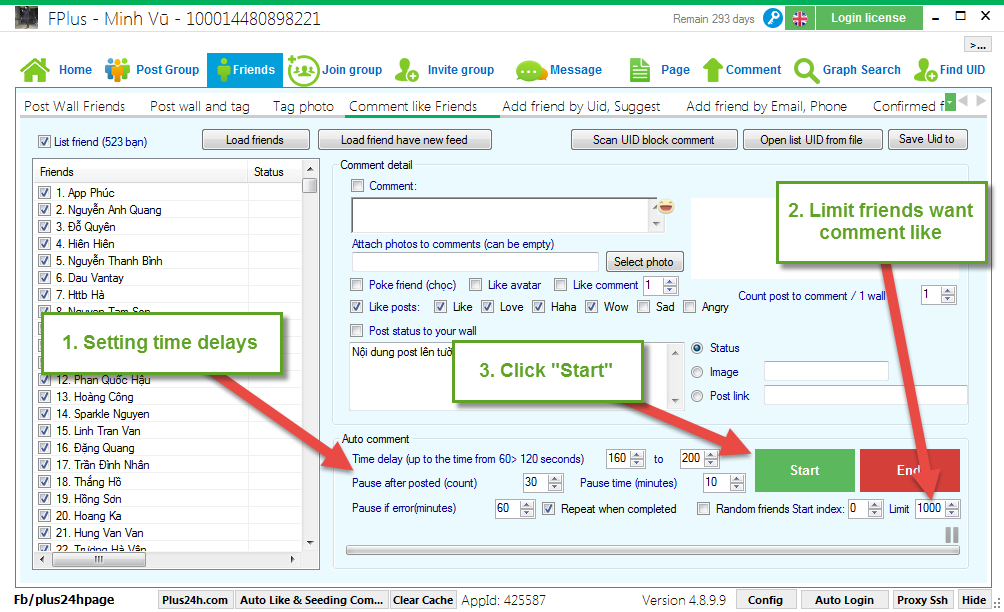 ---