Post wall profile & page on facebook - FPlus Profile
Post wall profile & page on facebook - FPlus Profile
POST WALL PROFILE AND PAGE – FPLUS PROFILE
FPlus > FPlus profile > Post wall profile and page.
Step 1: Enter list account want post wall profile and page.
Enter token.
Enter cookie.
Enter user|pass|cookie|token.
Or enter "username|pass"
Step 2: Post wall profile & page:
1. Enter post to all profile page wall.
Post API link & share post facebook:
Post photo, status and video:
Ad pending list or list post saved
2. Select post from page:
3. Get posts from page or profile;
Enter pageId, UID.
Select post.
Setting get post from pageID, UID and Click "Start scan"
Step 3: Setting post wall profile, page.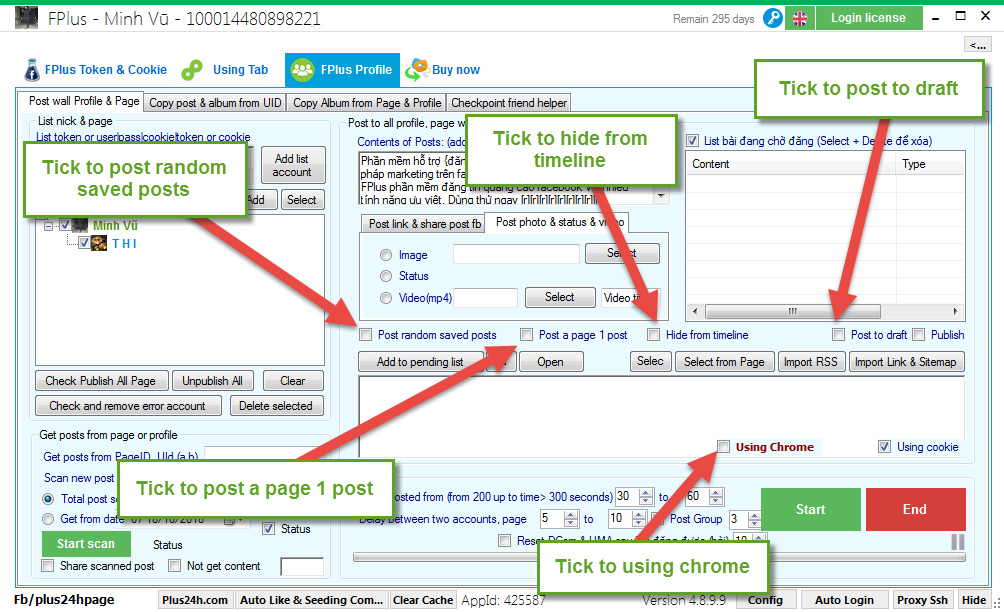 Step 4: Setting time delays and click "start".
---